Home

>

Apps

>

Groups

>
Heliophilic Graphene To Soon Result In An Array Of 'Smart' Applications
Question asked by Debasmita Banerjee in #Coffee Room on Feb 27, 2016
A research team from the University of Surrey has managed to transform light resistant graphene sheets into heliophilic graphene, which is capable of absorbing a staggering 90% of the incident light energy. Widely regarded as the key component of next generation smart devices, such important alterations in graphene sheets could produce a wide range of smart applications such as "smart wallpaper", a device that can generate electricity and power a range of electronic applications.
Scientists tinkered with the graphene structure to customize the one-atom thick graphene into an efficient product. Using Nano-texturing method, they allowed the growth of graphene surrounding a textured metallic surface. The Nano-patterning technique helped to localize light inside the narrow space existing between two metallic surfaces. Inspired by a Moth's light adjusting microscopic eyes, team leader Ravi Silva explained that his team was successful in adapting to the contemporary graphene structure for greater use.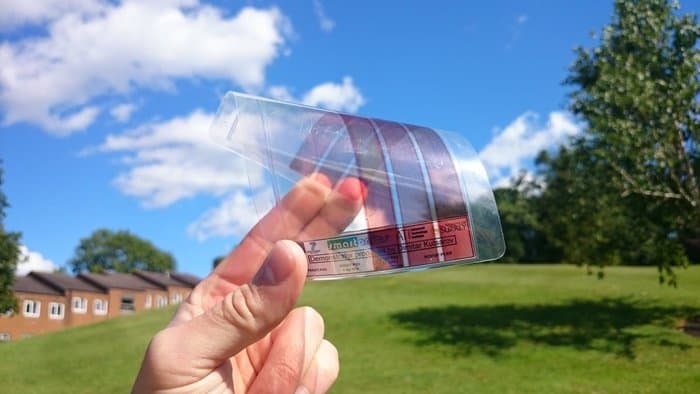 ​
Recently, graphene has emerged as one of the most trending topic among physicists, chemists and engineers due to its extraordinary electrical conductivity and mechanical strength. With such upgradation, graphene is pictured as the pillar of any future smart system design. Ravi elaborated about a system, where solar cell coated graphene is used in smart windows. New types of sensors and energy harvesters which are connected through the Internet of Things(IOT), will be powered by the electricity generated by waste light.
The team mentioned that their immediate goal is to test the applications based on their research product, but in the near future, we might get hands on commercial graphene based windows. The research was supported by the BAE Systems for infrared imaging in opto-MEMs devices. The report was published on the 26th Feb edition of the "Science Advances" journal.
Source:
University of Surrey(AAAS)
Posted in:
#Coffee Room