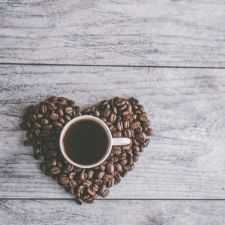 Coffee Room
Discuss anything here - everything that you wish to discuss with fellow engineers.
12915 Members
Join this group to post and comment.
HaPpy Birthday CE!
CEans!
Today we complete TWO years of existence on the Internet! Yes, its CE's second birthday and what we celebrate as the "CrazyEngineers Day" 😁😁
This time, we are celebrating our birthday with Mr.
Leonardo Chiariglione,
the father of MP3 and the founder of Moving Picture Experts Group (
MPEG
) (check out our homepage @
www.CrazyEngineers.com
)
HaPPy

Birthday

CE

! 🎉

I wish you all a very happy & prosperous CrazyEngineers Day
!!


-The Big K-
Just another manic Monday and ... CRAZY ENGINEERS DAY!!!

Happy Budday Biggie 😁
Happy birthday CE 😁

Happy crazy engineers day 😁
Happy birthday biggiee 😁

:myparty:
Awesome.. Happy Birthday to CE and Big K
mahul

happy birthday _k
Thank you friends 😁 !
Oops, I'm speechless! 😁 !
-The Big K-
Big K, Many happy returns of the day. Happy crazyengineers day!
hi..... CE ans happy birthday... wish your contribution to this field shines more in future....
happy b.d to you laky man