Home

>

Apps

>

Groups

>
Gyroscope In Your Phone Acts As A Microphone
Question asked by Kaustubh Katdare in #CDAC on Aug 15, 2014
The NSA and governments that want know everything about you might just love this latest invention by the researchers at Stanford University and defense research firm Rafael. The researchers have been able to turn the tiny gyroscope in your android phone into an always on, crude microphone. Why is it a big deal? Well, normally, the smartphone apps need to ask your permission to use your microphone; but they don't need any special permissions to use your phone's gyroscope. This means hackers can easily hack into your phone and listen to everything you say throughout the day, without you knowing about it.
The researchers have developed an app called Gyrophone that uses the gyroscope to listen to audio signals. The gyroscope is meant to measure the orientation of your device and they do it using the vibrating pressure plates. The researchers found out that these pressure plates can pick up sound waves as well (vibrations in air) in the 80-250 hertz range; which is basically the frequency in which humans talk.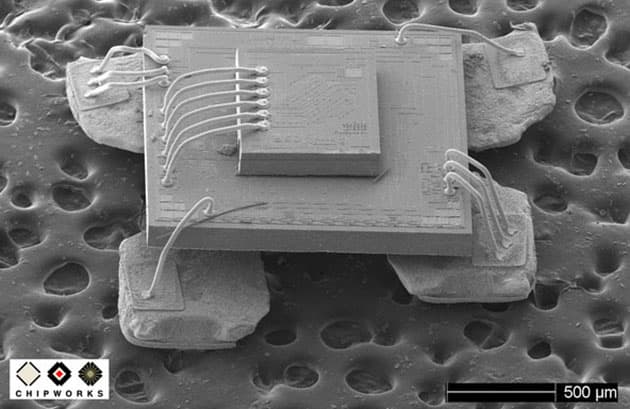 ​
Note that this technique or hack works only on Android phones, and not on iPhone gyroscope. The iPhone's sensor can pick up frequencies only up to 100 Hz; and it can't listen to human conversations effectively. As of now, the system can identify speaker's gender and recognise only a few select words; but researchers are confident of improving their system to tap all the conversations. A presentation scheduled on August 22 (Usenix Security 2014) will cover the topic in depth.
Do let us know your thoughts! With the electronics becoming an integral part of our lives, do you think it's foolish to expect privacy?
Source:
Stanford University
(PDF)
Posted in:
#CDAC