Home

>

Apps

>

Groups

>
Gujarat Solar Project Produces 214 MW Electricity Every Day
Question asked by Kaustubh Katdare in #Coffee Room on Mar 11, 2013
Gujarat's solar project, in the Charanka village in Patan produces 214 MW of electricity every day, which is believed to be more than China (200 MW) and rest of India. The solar farm, that spreads across ~3000 acres hosts thousands of solar cells to harness the solar energy in the area. The project has been financially supported by 17 private and government companies with close to Rs. 9k crore investment.
In 2009, Gujarat government brought a policy for the development of solar parks and most of the non-arable land was allotted to the project. Apart from the main park at the Charanka, there are other 13 parks covering a total of 2375 acres. What's more astonishing is that these solar projects together account for ~80% of India's total solar power generation.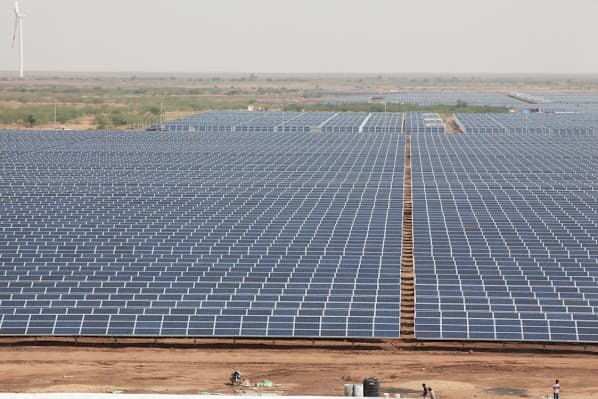 ​
Our CEans from Gujarat may share more information about the project and whether it's proven useful to the people in the vicinity. I'm specifically interested in knowing the cost at which solar electricity is being provided to the people or the industries? I'm sure the companies that have invested would enjoy almost free electricity for the years to come.
Thoughts?
Posted in:
#Coffee Room
- I have heard complains of very poor electricity services from people staying outta Gujarat.There is power cut atleast once in two weeks.
Honestly speaking,We never had any such problems in Gujarat like people of Delhi or any other states are suffering.
So,taking quality into consideration,The Service is very good.But,Even though Gujarat is capable of producing electricity more than needed - The rates are not cheap,Rate is almost as same as Reliance Power (Maybe 1 or 3 rupees less per unit)

- Now In these plants a huge amount of area is covered,Even though government claims it's "not-suitable-for-agriculture",It's not so !
Moreover Our government has sold 100 Billion worth land at very low cost (extremely cheap) in around some two digit millions.(This makes debt of 50,000 rupees of debt per head for gujarati people)

Plus,The solar cells are not developed in India,Now sad part is - If one! just one company would be capable of developing Solar cells then they would've been multimillionaire company,more than that - Unemployement rate would've decreased & our investment would've stayed in our country.

Okay,Too much of criticism !
Whatever it is;
I love you,Narendra Modi - No Homo ! 😉
#Swanirman_Gujarat
The more I think is the way he has used arable lands

Perfect land utilisation policy by Mr. Modi Hope he gets to run for Prime Minister post in the forth coming elections. His ideas are really promising and He has lived to his expectation a lot I would say
Okay, let's not make this a political debate and this post is certainly not about Mr. Modi. Can someone comment on the cost of electricity in Gujarat?

I personally believe 24x7 supply outweighs all the negatives. In Maharashtra, villages have 12-16 hours of load shedding. 😔
Hey, so is the case in the supposedly "developed" state of Punjab. I'm glad to see some kind of work going down, however imperfect it might be..