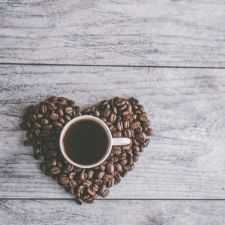 Coffee Room
Discuss anything here - everything that you wish to discuss with fellow engineers.
12940 Members
Join this group to post and comment.
Graphics Memory Capacity Issues
I would like to know about what is "Graphics Memory Capacity". I came to know, it is essential if you are doing something in Graphics.

How much do you require for a CAD modelling software like PRO-E CATIA, or even analysis software like ANSYS? In some computers it says it is 1GB or 2GB.

Can we increase it just like we increase RAM?
As per my limited knowledge, having more gfx memory allows you to run your programs at a better resolution. What really matters, however, is the clock speed of your gpu (your gfx card, that is) and pixel shader. Those decide the level of detail and rendering you'll see on your pc. (Warning: I might be wrong)

One thing I can be sure about is updating the gfx memory. Most motherboards come with an in-built gpu, which usually stinks and has to be upgraded to run gfx intensive stuff. You can buy a separate gfx card. The slot that your gfx card plugs into is called the PCI Express, and it has to be compatible with your gfx card. e.g. a Radeon 6970 will not plug into a DDR2. As you can guess, the best m-boards have DDR5 slots.

If your m-board has more than one gfx card slots, you can get two and plug 'em in. This definitely will increase your gfx memory, but your pixel shader and clock speed remain the same. Also, both your cards need to have inter-compatibility....something that is used in Crossfire and SLI cards by Radeon and Nvidia.

If the m-board has only one slot, and you already have a gfx card plugged in, contact your retailer for a better one that's compatible with it.
well, the upgrading part is all a Jugaad as I can sense 😀 I am planning a ASUS laptop. I will run software like CATIA/ PRO-E, ANSYS. The laptop says, it offers 1GB dedicated gfx capacity.

Should I go for 2 GB? or is 1GB sufficient?
what's the gfx card model?

is the laptop a 15" or a 17"?

do you plan on running an external monitor on your laptop?
You see, I am confused between two laptops. All the parameters are almost same.

1. This has 15.6" Screen. 2GB dedicated graphics capacity.

2. Now This one has 17.3" screen. 1GB dedicated graphics capacity.


a)Is 1GB gfx sufficient?
b) If No then, can I increase the graphics capacity after I make my purchase?
c) Or should I buy it from ASUS directly by configuring the required features needed for 3D modelling? If so then what are the configurations required?
Your software needs more graphics memory than what it's currently getting. I'd recommend checking out official minimum memory requirements (along with other software + hardware requirements) before you decide on how much to invest in GPU, CPU and RAM.

I've a hunch that 1GB of dedicated GPU should be more than enough. But it won't hurt to double check system requirements.
Thanks
The_Big_K
, I think 1GB would be enough hence I would rather get a 17.3" lappy 😀
Here are the requirements, and I think it mentions nothing about graphics memory capacity.
Just check it once it has technical terms that I am unable to understand-
https://ol.cadfamily.com/CATIA/English/online/basil_C2/basilHardware.htm
However, just a general question is, if I want to increase the gfx capacity in future will I be able to do it? 😀
Depends on your m-board. As far as I know, you usually can't. You see, changing your gfx card for a newer, faster one usually means you have to change your m-board for a newer, faster one too. You can't do that in a laptop.
You won't need 2gigs unless you do some real complex stuff, with MATLAB, COMSOL and LabVIEW etc running at the same time, exchanging modules while you take a break from your SolidWorks modeling to watch a blu-ray movie. Hint Hint. Hell, you'll probably need a pro workstation for that, come to think of it. And remember, One does not simply
do all that on a 6-cell battery
walk into Mordor.
Thanks I got my answer. But I guess, I do not deserve to use a PRO. Its expensive plus, it would be too much of waste.