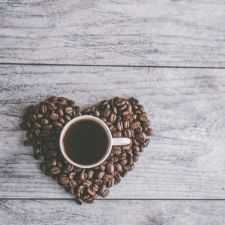 Coffee Room
Discuss anything here - everything that you wish to discuss with fellow engineers.
12893 Members
Join this group to post and comment.
Google's YouTube Go, Play and Chrome, Allo, News Keep The Average Indian 2G User In Mind
The 21st century is all about speed and efficiency, yet they contradict each other due to the faulty systems. While Indians fix a Skype call, they first go with an introduction that our internet connectivity is not up to the mark and rest assured, the conversation might get staggering drops all the way. So, what's new? Today, Google has come up with an idea to complement the "Slow Network". And that's what you can expect when the company's CEO is an Indian. Here comes, a complete range of google products, platforms, access programs to help Indians get googling life with only 2G at hand.
As per the official blog, the announcements were
VoiCEd
in the 2nd Google for India event. Keeping the product details really long Google has increased our job to peek and explore each one. So let's get started with the YouTube Go, a mobile application that totally targets the future generation.
YouTube Go
- Go… YouTube not data. That's how it could be defined in detail. Today, in an official blog, YouTube team reported about an incident that has helped them curate the specific application. Last year they came to Nagpur and met locals where they realized that with 2G all the fun of Bollywood charts, comedy vlogs, and wrestling gets lowered. Like they reshaped YouTube with Offline feature in 2014, with a team of engineers, designers and researchers YouTube went through many tests to finally bring YouTube Go that offers 4 justified features for 2G users.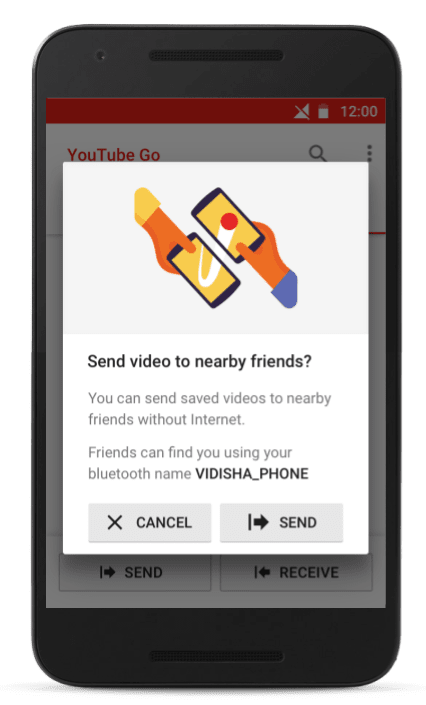 YouTube Go - GO!
​
- Relatable videos: the recommendation process is redefined to go in sync with your likes and preferences.
- Preview feature for all the videos so that they could be analyzed before watching or saving.
- Resolution choosing option while playing or saving. In this way one can set a barrier upon the data he would like to spend on one video.
- Share videos instantly without losing any data. All thanks to the offline mode and YouTube Go app, you would be able to do so.
Putting a one-liner, it's the cost-effective gift to the data savers in terms of application.
Moving on to the next, we have
Google Station
: More Wi-Fi in more places – Remember, it is the greatest extension of THE announcement once done by Sundar Pichai. Just a year back Google joined hands with the Indian Railways and RailTel to provide Wi-Fi at 400 railway stations in India. Successfully launching the initiative, Google says 3.5 people come under the free shelter of 50 Google funded wifi. And now, this will be further stretched with a vision to connect almost every mall, bus stops, city centers, and cafes in India and beyond.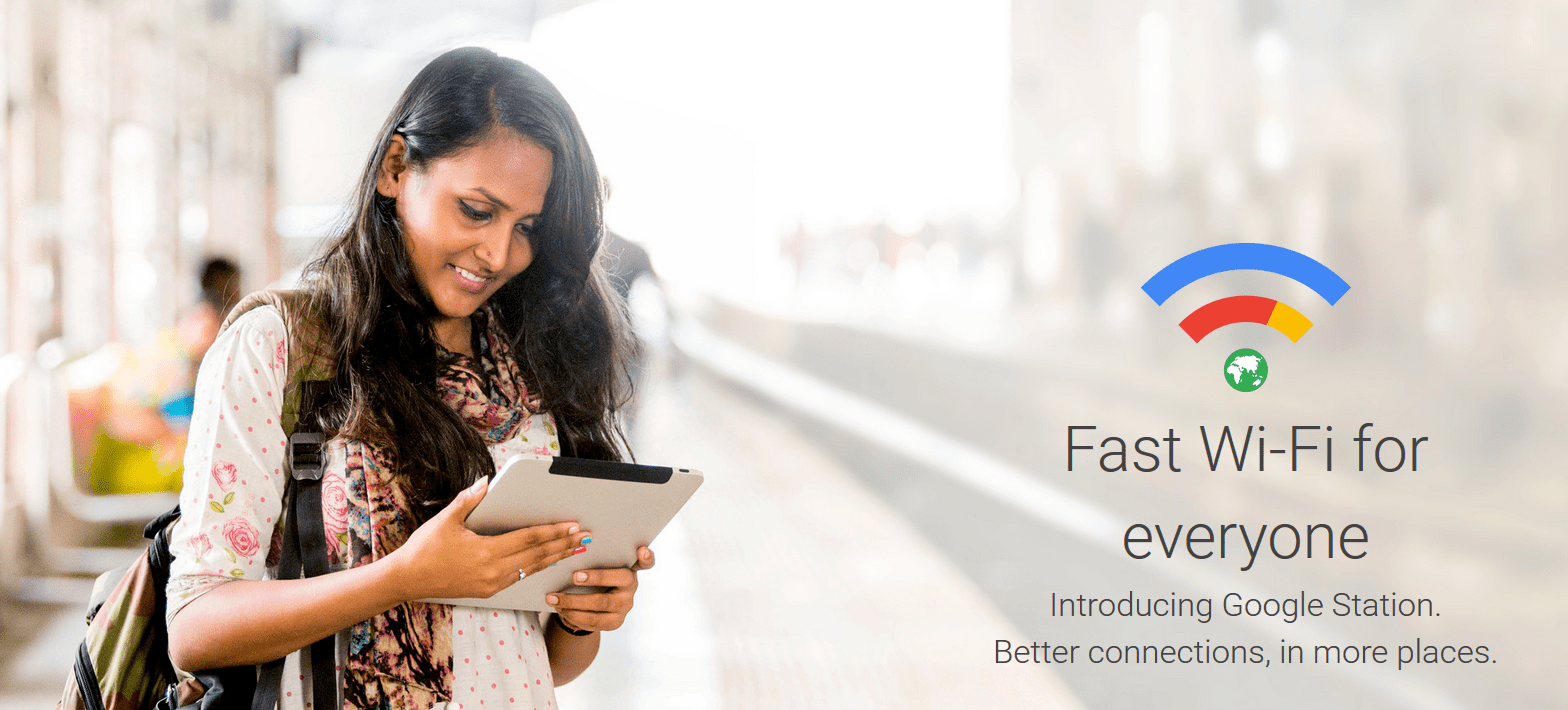 ​
With such a large project in hand, Google will provide easy to configure tools to the partners to launch WiFi Hotspot equipped public areas. Google Station would volunteer to set the software and hardware to establish a fast and reliable network zone. Users will have to face a simple and combined log in to get into the system of the free internet.
If you aren't convinced already there is
Google Allo
's customized version: Still fresh in the news Google Allo is what keeping our expectations high in terms of Google's chat service. It already features a personal interactive assistant to get your things done. As released in the source, we might expect a Hindi speaking assistant later in this year, which is currently available in English only.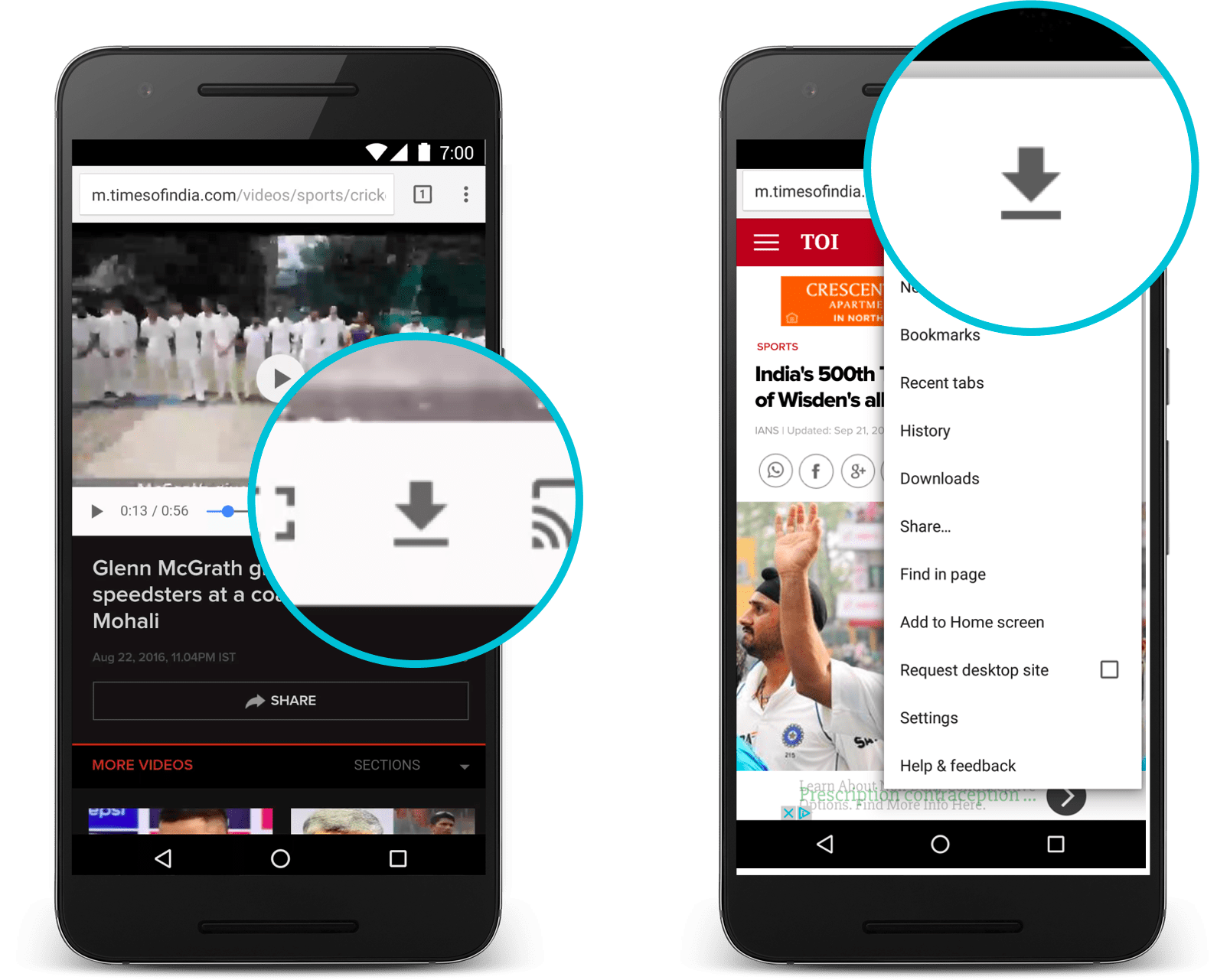 See the Download button there?
​
Google Chrome and Play
in a new avatar: These two belong to the list of most required application and almost let you do nothing productive with your phone if you can't sync. And tagging my personal experience as a user review, Google Play never opens if I use my mobile 2G data. Google understood the problem and this time they are offering a Google Data Saver mode that can go with Android mobiles, Computer and Chrome Books. This lower-bandwidth friendly update will help both Chrome and Play to adapt as per the network, promises to save 67% of video data on MP4 videos. The customized pages will load 2x faster by saving 90% of the data. Furthermore, most importantly Google Chrome will now feature a Download option that will save pages, music, videos. AND if you go offline before finished downloading, the files will resume downloading just from the portion it has been download the last time.
Although we have already reached the end of the Google offerings, there are still some small updates related to
Google News and Weather
. A new "
Lite Mode
" coupled with trimmed news will specifically support a lower-bandwidth possessor which saves 1/3rd of the data. In the conclusion, the source writer highlighted, although Google has specifically launched many applications for India like Maps offline, it finds its use in Europe and America where the loose-connectivity prone areas like mountains. After the long list of products and platforms, Google proves its value those 3 more Indians who come online for the first time every second, every day.
Source:
Google India Blog
|
Google Station
|
YouTube