CrazyEngineers V4: Early Access
We are developing the next version of CrazyEngineers. If you wish to receive latest updates and early access, click the link below.
Home

>

Apps

>

Groups

>
Google's Softcard Acquisition Rumors Up - Apple Pay Vs. Google Wallet War Soon?
Question asked by Ankita Katdare in #Debates on Jan 18, 2015
It has been out in the open that the mobile payments company Softcard is soon going to be acquired by one of the tech bigshots. The interesting part is that sources familiar with the situation are saying that Google is getting ready to buy Softcard in its bid to push Google Wallet a step further on the battlefield against Apply Pay. Softcard, a company jointly run by AT&T Mobility, T-Mobile USA and Verizon Wireless, uses uses NFC (near field communication) technology to send payment information at checkout. Users owning Softcard can add an eligible American Express, Chase, or Wells Fargo credit card and to get all the benefits from the card issuer while they pay using Softcard wherever they see the contactless symbol. As of now, both Google and Softcard officials have declined to comment on these rumors, but if it were to become a fact that Google owns Softcard, it will be giving a tough competition to Apple's mobile payments initiative called Apple Pay.
Since we are on the topic of the war between Apple and Google, let's see what each has achieved. so far in this segment. Apple Pay is a digital wallet cum mobile payment service that lets users make payments on the go from their iPhones and iPads. So far the service has been only rolled out in the U.S, and works on Visa's Paywave, American Express's ExpressPay and MasterCard's PayPass, thus eliminating the need of Apple's own contactless payment units. One has to admit that, Apply Pay has been received very well by the customers, a feat that neither PayPal, Wal-Mart or Google Wallet for that matter could pull off. In fact, statistics show that after its launch in October, within 72 hours about one million credit cards had been used on their service.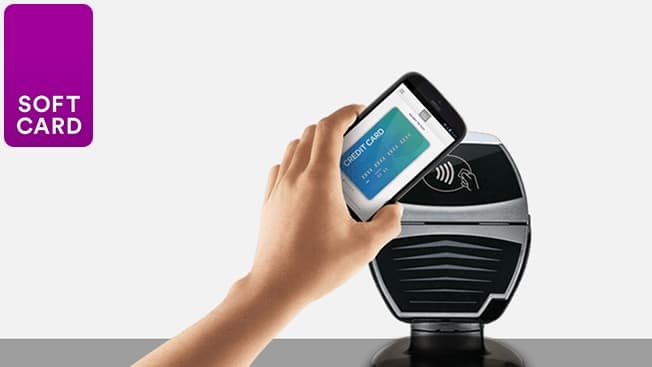 ​
Coming to Google Wallet, a service developed to for storing individual user's debit cards, credit cards, gift cards etc., was developed initially with a vision to include an advertising system (the company's major forte) that would feed on the data about purchases in local brick-and-mortar stores to improve the targeting of digital ads. The ad revenue generated would have been shared with the wireless carriers, but somehow that plan didn't take off. Designed as an open platform, Google Wallet makers have been inviting banks, payment networks and carriers to participate in the system. The news has it that Google Wallet has not been able to become popular among the masses.
Another interesting rumor that has come the software tech giant Microsoft and PayPal are also in talks with the Softcard officials for a possible acquisition. One thing is for sure that if Google owns Softcard, it would be a master stroke for the search giant as it could more aggressively plan to penetrate the mobile payments arena and thus venture into the lucrative financial industry, a task so many Silicon Valley companies have taken upon. We after all admire Google for being one of the first companies to offer mobile payments with Google Wallet.
The war is just getting intense as we know that, it's not just Apple or Google who are after introducing the go-to service payment model. E-commerce giant Amazon, social media king Facebook and startups like Square are all busy discussing plans in their boardrooms. What are your thoughts on that? Share with us in comments below.
Posted in:
#Debates