Home

>

Apps

>

Groups

>
Google's Project Loon Faces Snag In India Due To Probable Cellular Network Interference
Question asked by Rucha Wankhede in #Coffee Room on Dec 14, 2015
Google's balloon powered internet service initiative is facing a technical glitch, as the proposed bandwidth of 700-900 MHz is the same as the one used for cellular operations in India. This, if granted, can well lead to cellular transmission interference further aggravating the problem of frequent call drops faced by customers due to poor network quality. There are other fears of interference in the flight paths, possible external surveillance, and intrusion in the way of military aircrafts. However, if Google does get back with possible solutions, the venture seems to be worth its bit.
​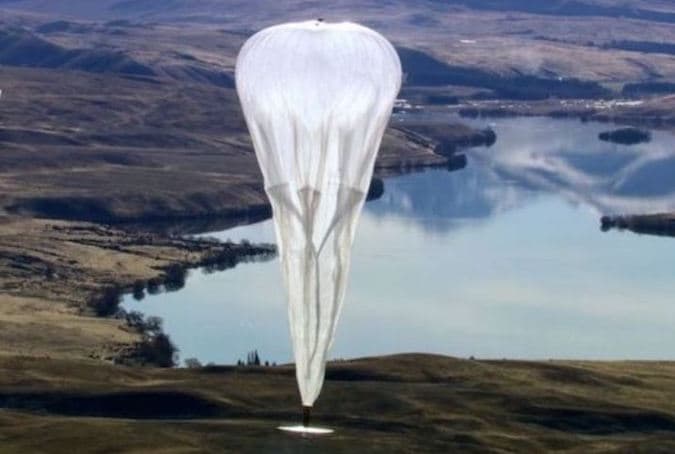 ​
Project Loon is a research and development endeavor of Google X aimed at providing internet access to rural and remote areas using balloons stationed at high altitudes (18 km) in stratosphere, creating a wireless above ground network. It uses solar panel and wind to power up the equipment in the balloons and software algorithms to determine where the balloon needs to go. By moving with the stratified winds the balloons can be arranged to form one hefty communications network. Project has already been implemented on pilot basis in New Zealand, Brazil, California (United States).
The project is to be worked on pilot basis in country with Department of Electronics and Information Technology in charge. To use the wireless technology of LTE (Long term evolution) it partners with telecommunication companies to share cellular spectrum so that people will be able to access internet everywhere directly from their phones. In India it may initially partner with BSNL by using broadband spectrum in 2.6 GHz band.
However, major perceived obstacle for the Project has been buying or licensing wireless spectrum for providing connectivity. This was solved by Google by a breakthrough solution of Loon using the already existing spectrum for connectivity, leasing the balloons to telecom companies as it passes over the region, passing on the connectivity too. Telecom companies gain by improving connectivity in the cut off regions thereby saving huge infrastructure expenses by leasing Loon's balloons. So it's a kind of win-win situation for both.
Balloons transmit wireless traffic from cellular phones and other devices back to global internet using high speed links. With the Facebook recently announcing Internet.org in India, project is bound to have higher implications in the future.
Though Loon seems not alone in taking it to skies, Facebook too recently announced going full throttle with tests of its 'Aquila Drones', designed to provide limited internet service to estimated 10% of the world currently without access.
With almost two-third of global population still without internet admittance, Project Loon's network of balloons could well fill the penetration and cover the gaps, especially by helping people get online after disasters, provided it overcomes all the glitches that are currently hindering its progress in the country.
Source:
Tech2
| Image Credit:
Fossbytes
​
Posted in:
#Coffee Room
this google balloon in good project & powerful idea
and useful varity of department.
Update: Google officials have shared that they have had several positive meetings with the Indian Government about Project Loon. They are ready to answer any questions that government officials would have about cellular interference.

They might be prepping for conducting initial tests, through which they could validate their non-interference analysis.