Home

>

Apps

>

Groups

>
Google's New Patent Hints At Google Glass Teaching You How To Dance
Question asked by Ankita Katdare in #Coffee Room on Mar 30, 2015
Imagine yourself at a party waiting for everyone to hit the dance floor and suddenly a latest song plays that you haven't heard. You are clueless about the dance moves that go with it. Guess what? Google Glass can come to your rescue. As bizarre as it may sound at first, Google's new patent hints at just that. The newest patent acquired by Google suggests that the smart eyewear could be used by wearers to learn how to dance in real time. Not only will the Google Glass display the latest dance moves from the music video in front of your eyes, in fact it will also show you instructions on how to get that dance move correctly on your heads up display. Does that mean those with two left feet no longer have to worry about going to that wedding party? It seems so.
Being able to watch a video of people dancing so as to learn how the moves should look and follow the steps in real time, that the Google Glass wearer can dance along too (Yep, just like those dancing games on your XBox), seems like a boon for non-dancers. What's more, dancers can use this Google Glass feature to perfect their moves.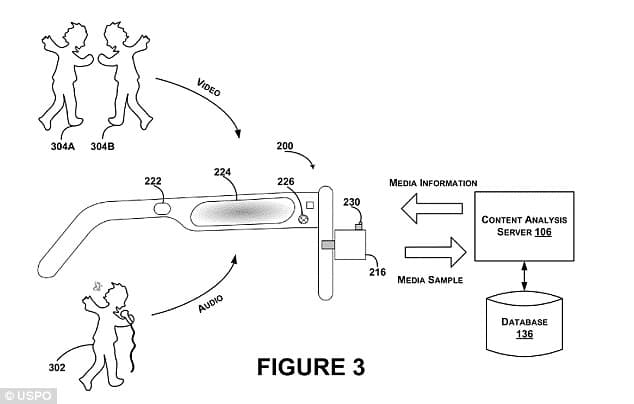 ​
It is not official if Google Glasses will get this feature or not. Although, the new patent reveals many details about how it would work. It has been written in the patent file that the content identification module may provide Google Glass with the information associated with a content of the media sample, such as identification of the song and the dance. So, when a song is playing in your room, the Google Glass module will identify what song it is (much like what Shazam app does), search for appropriate dance moves to fit the beat and show you the most relevant results (something which by now, Google is most proficient at).
Despite facing a lot of criticism, Google seems to be determined and committed to improving Google Glass. The company's chairman, Eric Schmidt has confirmed that Google hasn't stopped working on its wearable gadget. The rumors that Google Glass 2nd Generation model is being worked upon under the R&D department have been in the air for quite some time now. Reports also suggest that the new and improved 2nd Gen Google Glass will have better display, improved battery life and enhanced sound quality. Moreover, it is also rumored to become cheaper than the first generation.
We are anticipating that many people will criticise the new patent all over again and raise questions such as, "Who wants to use Google Glass for learning dance moves?". Well, we can only wait and find out if that's an actual feature in the next version of Google Glass and how well it is received by the users. What are your thoughts on learning how to dance using a wearable smart glass? Share with us in comments below.
Source:
DailyMail
Posted in:
#Coffee Room
I think it would be fun to see a demo of this featuring Eric Schmidt. 😁 What do you think, people?