Home

>

Apps

>

Groups

>
Google Family Link lets parents monitor their kids' Android device
Question asked by Satya Swaroop Dash in #Gadgets on Mar 16, 2017
Google knows that more and more kids are demanding smartphones and tablets from their parents. Parents are often apprehensive about their requests as once they hand over a smartphone or tablet they cannot control what their kids do with it. Google has put some thought into this issue and launched Family Link, an application that lets parents monitor their kids' Android device. The Family Link app has to be installed both on the parent's device and on the kid's device. As a parent you will have to create a Google account for your kid that can be used to sign-in to the kid's device. Once you complete the sign-in process you can do the following things.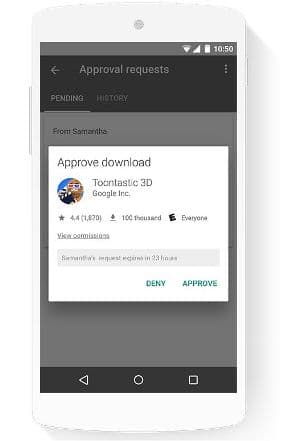 ​
You can manage the apps your kids use on their device. When your kid wants to install an app from the Play Store you will get a prompt on your device asking whether to allow or deny the request for app installation. Here in lies a pitfall, as kids can simply go to a third party app repository such as apkmirror[dot]com and install the APKs from there. There is no way to monitor this move. The second feature is one the parents would love to know, how much time your kid spends on a particular app. This means your kid cannot lie if he/she was on YouTube or on any educational app like BYJUs. You can even set time limits for each app. This will prevent them from using an app more than the required time.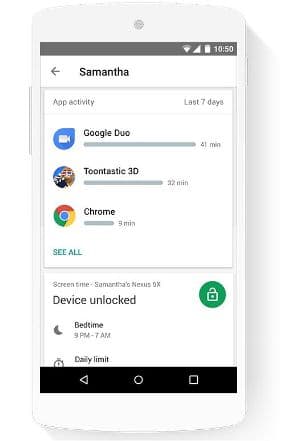 ​
Finally, a feature that kids will absolutely hate. As a parent you can remotely lock your kid's device when it's time for study or sleep. You can either set a scheduled lock depending on certain times of the day or one-tap to activate. Family Link app has been launched in the US for now as an invite-only programme. You can register for the Family Link app on the
microsite
and once Google enrols you into the programme you can create an account for your kid who is less than 13 years old.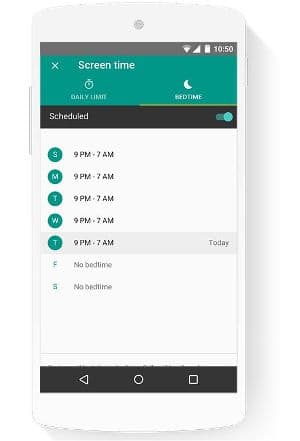 ​
You have to note here that your kids have to be under the age of 13 to be eligible for Family Link. Teenagers can either chose to be on Family Link or create a Google account on their own as per the company's policy. Another problem with the Family Link app is that it only works on Android devices running Android Nougat and a handful of Android Marshmallow devices. As a parent you can run your side of the app on a smartphone or tablet which runs Android KitKat or above. Google also cannot guarantee the safety of your kids online in activity like multi-player games or browsing on Chrome. Google says that you can have filtering options for Search and Chrome but we do know how it can be implemented on third party apps and services.
Source:
Google Blog
,
Family Link
Posted in:
#Gadgets