Home

>

Apps

>

Groups

>
Google Chrome Update For Desktop And Android Released
Question asked by Jason Estibeiro in #Gadgets on Mar 14, 2015
Google's Chrome browser is famous and most preferred among web developers because of its well-designed developer tools and its ability to support APIs that most other browsers don't (mostly because they are Google's APIs). The most stable version of the browser that Chrome currently provides is Chrome 41. In the recent past, an update to chrome browser meant a minor tweak here and there, but now that's changed. Chrome has come out with the beta version of Chrome 42 which provide enhanced capabilities to the web developers.
Here is how it will do that. Chrome 42 beta will have two APIs that will work simultaneously and allow the developers to push notifications of any activity on the user's screen. You might think that there is nothing new about it and that Chrome started pushing notifications years ago but the difference lies in the fact that, using these two APIs, notifications can be pushed even when the site is
not open
in any tab on the browser.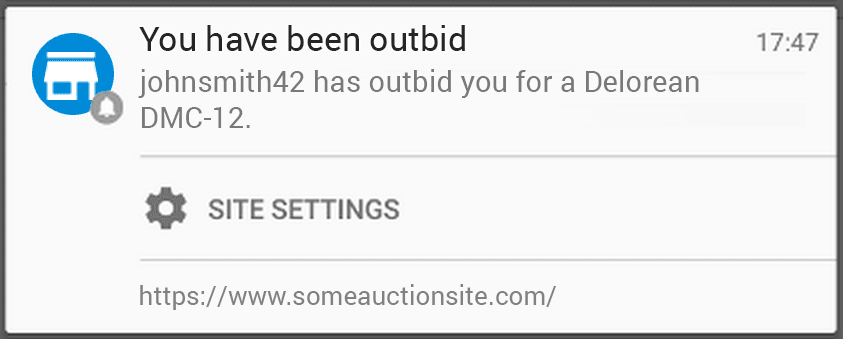 ​
The Push API will run the JavaScript for a short period of time and show a user-visible notification. Each of the notification will have a 'Site Settings' button, using which the user can disable the notification from a particular site. This obviously means that each site that wishes to push its notifications has to have an explicit permission from the user to do so.
For the Android users, Chrome has brought Chrome 32 which has the update to add the shortcuts of a website to user's home screen. If users visits a high-quality webpage regularly, then users will see an 'Add to Home Screen' button on the webpage. If user clicks on it, the shortcut to the page will be added to the home screen allowing direct access to the page.
​
The other updates include the modification of developer tools to allow visual
editing of cubic beziers
from style pane itself thus making it easier to understand and revise animations. If you are a web developer and are interested in the complete list of updates, you can visit
this
page.
Source:
Chromium Blog
Posted in:
#Gadgets