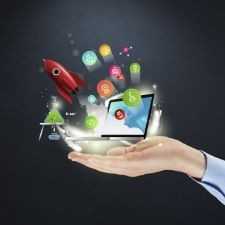 Startups & Business
Global Startup Community: Entrepreneurship is hard - Let's help each other succeed in business.
537 Members
Join this group to post and comment.
Google Business Photos Comes To India - Getting a 360-degree free photo?
Google started taking 360 degree photos of businesses interiors in 2012, with of course the permission of owners to highlight the features that make their workplace/locations stand out. The business owners can directly upload these photos to Google Places.
Google has now begun this pilot program in India too, starting with Hyderabad and rolling out to several other cities. The photographs are shot by Google appointed photographers who work directly with the business owner for FREE! If you'd like your business to be considered for a visit from Google's photographers, you can learn more and express your interest by
filling out this form
.
Right now they are focusing on businesses like restaurants, cafes, spas, salons, gyms, showrooms, and retail stores, but all are welcome to apply.
Anyone here going to apply?
In short, Google's penetrating our houses. 😔
The_Big_K

In short, Google's penetrating our houses. 😔
You mean offices or workplaces. Yes, but I think people (for eg restaurant owners) will happily agree to it because they want their customers to see their state-of-the-art interiors in order to attract them.