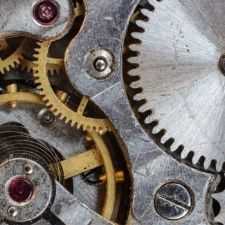 Mechanical
Community of Mechanical Engineers: Get help about everything related to mechanical engineering from fellow mechanical engineers.
803 Members
Join this group to post and comment.
Going to enter last year in my study of bachelor in mechanical engineering. Need title of project and what ways can i follow to be the good engineer
can i get titles of project in mechanical engineering for final year and to get advices for the ways to follow for being good engineer
First - you need to perform really well in your final year engineering exams. I'm assuming that your performance in exams is consistent. If not, study extra hard in your final year. 
Secondly, acquire new skills that are very relevant to your main subject of study. You'll find several courses that are useful for mechanical engineers. Don't hesitate to subscribe to free/paid courses available. Money spent now would go long way in getting you into a promising career. 
That's all! Enjoy engineering and be genuinely interested in seeking knowledge.