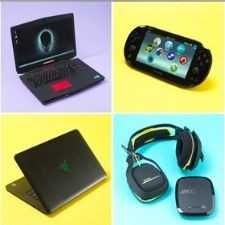 Gadget Geeks
Discuss all electronic gadgets - ask questions, doubts, troubleshooting tips et al. to fellow gadget geeks.
628 Members
Join this group to post and comment.
Get Windows XP Service Pack 3 Now!
Oh I'm going to miss this.

I'm on Vista 😉

But I thank you for posting this!
I installed on SP3 on an XP SP2 system, it ends with Windows broke down when the installation process restarted the system a blue screen appeared telling me that GDI32.dll is missing GDI stands for (Graphic Device Interface) which means that there's a conflict between my Graphics card & some files in SP3, I didn't search so much for the error, but anyway here is my Graphics card information if someone has the same one try to find some solution.
OR may be it's a problem in SP3 not about my graphics card 😁
May be I'll try it on another XP SP2 system & tell you.
Thanks a lot ASH !!

Windows XP truly rocks for me, since VISTA isnt quite yet ready to handle the challenges thrown at it on the gaming front !!
I'm not sure how much difference there is, probably little. However, to install the RC2 version, you'd have to use a registry tweak which is included. Plus, the download link to RC2 is taken off, since it is officially superseded by the final one. So instead of going through all that, just download the final version 😉

Note, SP1 must be installed before installing this service pack. SP2 doesnt seem to be required, but it is HIGHLY recommended.

Have any of you had any trouble? Installation went smoothly, though I recommend you to close all programs first (disconnect from web, close firewall/antivirus/etc) and run a registry backup. However, I had this brief error message on two windows of command prompts when I restarted. Wonder why.

Installed it on my laptop as well without problems (no messages too). The laptop has a partition with a clean install of Windows XP SP2 with laptop drivers. Plan to do an image backup of it soon.