Home

>

Apps

>

Groups

>
German Aerospace Center Successfully Lands Drone On A Moving Car
Question asked by Tomson Thomas in #Mechanical on Jan 25, 2016
Researchers from the German Aerospace Center (DLR) have successfully landed a drone on to a moving car; a feat that could possibly eliminate the need for cumbersome landing gear assemblies in future UAVs, making them lighter, extending their range, and increasing their payload capacity.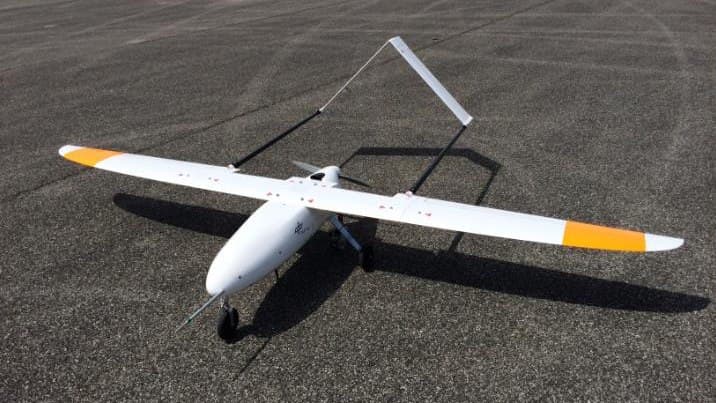 ​
From their inception, drones, or unmanned aerial vehicles, have increased in popularity and found usage all over the world. They were developed to decrease the margin of risk to human pilots, and operate in conditions where human pilots could not. Although UAVs were originally developed with military applications in mind, today they are used for a lot more; exploration, gathering atmospheric and geographical data, search and rescue, and monitoring dangerous natural phenomenon like storms, hurricanes, etc.
Till now, all UAVs needed access to a runway for landing. This means that their operation is limited to within a fixed radius around a serviceable runway. The radius would vary with respect to a drone's fuel/battery range and capacity, but it could not be eliminated. That is why DLR's experiment is a big step towards the improvement of usability of UAVs.
The test was carried out in the Mindelheim-Mattsies airfield in Bavaria, using an electric-powered, fixed wing UAV. The landing platform equipped with a number of optical markers was fitted on to the roof of a car. The UAV, fitted with a tracking system that recognizes the markers, calculates its relative position with the platform and makes a precise, computer controlled landing accurate to within 50cm.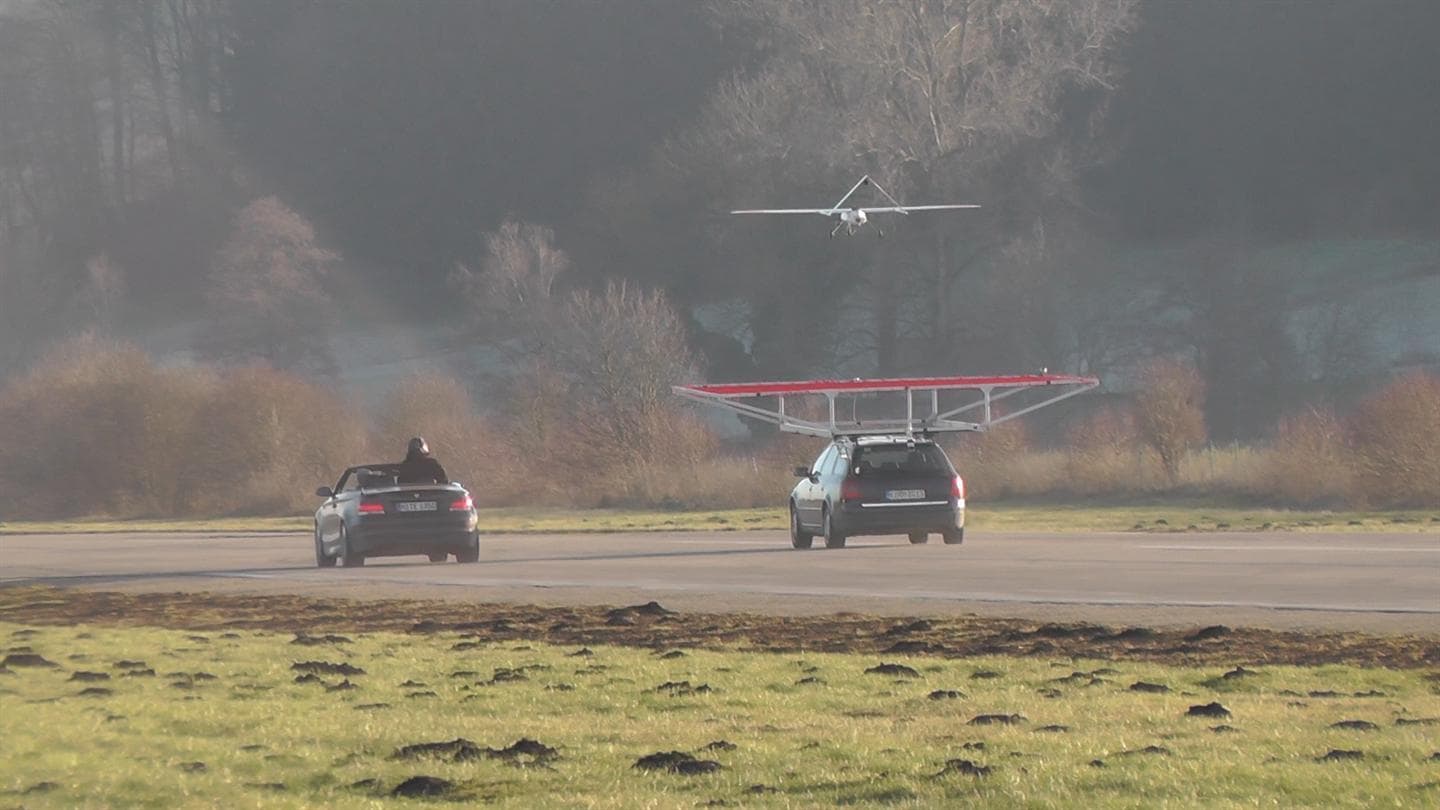 ​
The speed of the car and the UAV were synchronized using real-time computer algorithms. Because both the platform and the drone were moving at equal speeds, the UAV's landing was akin to that of a helicopter. This means that any drones landing in a similar fashion would not require the use of a landing gear at all; just supports to bear the weight of the drone, and to keep it balanced. This also means that the landings are much safer, and any errors that might have catastrophic consequences in a runway landing are eliminated.
In the test, the platform-attached car was driven by a human driver, who received control commands via a graphical interface. DLR says that in the future the need for a human driver can be eliminated completely, and that a self-driving vehicle can be used to house the landing platform.
Source:
DLR
Posted in:
#Mechanical