Home

>

Apps

>

Groups

>
Geo-Engineering ain't no fix for climate change related issues - EuTRACE report
Question asked by Kaustubh Katdare in #Coffee Room on Jul 15, 2015
A team of scientists and researchers from about 14 leading academic institutions across Europe has published report on project EuTRACE (European Transdisciplinary Assessment of Climate Engineering). It warns that geo-engineering isn't advanced enough that we can rely on it to address all the climate change related issues. Capturing the CO2 in atmosphere and developing mechanisms to reflect solar radiations won't help us fight the climate change in the shorter term, the research found. Here's a direct link to the research paper (PDF):
EuTRACE
.
The researchers working on EuTRACE project took a critical look at the modern technologies in geo-engineering. These technologies involve bio-energy, carbon capture, biomass based energy generation, ocean iron fertilisation, stratospheric aerosol injection etc. The team however found out that all of these technologies involve lot of technical challenges. The cost of developing and uncertainty over their social and environmental impact are the biggest hurdles in their large-scale implementation.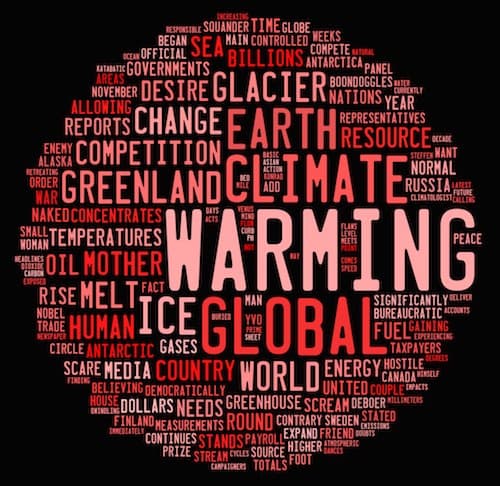 Image Credit:
WoodleyWonderWorks
​
Mark Lawrence, the project thinks that it'd be irresponsible to expect these new technologies to significantly contribute to fixing the climate change issues over the next few decades. He said that these techniques will only limit the effects of climate change - if all the states commit to drastically reducing their carbon dioxide emissions.
Naomi Vaughan, another researcher on the project said that it's not clear whether technology will ever be developed that will offer a large-scale solution to the climate change.
All that means is we humans aren't being nice with the environment - and the doom might just be unavoidable. We look forward to your views and opinions on the climate change; and if there's a way we can deal with it.
Via:
BusinessGreen
Posted in:
#Coffee Room
Walk, cycle, plant trees, reduce use of meat, avoid use of single use packaging, use public transport when available, use energy efficient appliances and so on. If evry individual uses common sense much can happen. Geo Engg is not the answer.