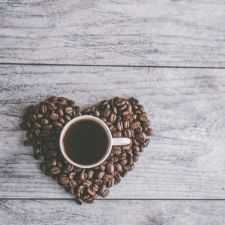 Coffee Room
Discuss anything here - everything that you wish to discuss with fellow engineers.
12833 Members
Join this group to post and comment.
General
Welcome everyone! 😁
This forum intends to serve as a common platform for all Crazy Engineers who are taking GRE. Feel free to post your doubts, questions, opinions.
Q. Yet another GRE forum?
- Well, not really. I had been searching for a dedicated GRE discussion forum. Unfortunately, I could not find any. This place is dedicated to people from all over the world who are preparing for GRE. Now people can discuss, chat, share & communicate with other like-minded people and benefit from it.
Not only this, but people can ask questions and answer other's questions. There are separate forums for Mathematics, English & Analytical writing. Feel free to start new topics in those forums. Your feedback about forum is always welcome. Drop me a line at admin
crazyengineerscom

Q. But I don't see any discussions around...
- Agree. The forum is still in its initial stage. As people join in, you will see more stuff happening around the forums. Feel free to register & start posting.

HaPpee Posting 😀

-The Big K-
see their are repeated topics out here..and does we have topics only on gre what about other exams..
Since the Thread title says "Higher Edication" I guess, it CAN have other exam questions.

If you have a question about an exam other than GRE then feel free to ask.
at least here in this forum someone tell me of any colleges for quantum physics and computation!!!!!!
what score at GRE needed,, what profile of student preferred, would i have to give some other exam? i am in 2nd yr of Btech. Plz help. have not received much help from other threads.HELP!!!!
I have been preparing for gRE for last few months. is there any site where i can get sample question papers? (other than
www.kaptest.com
)
Good projects need to be at hand. I have none. as i want to pursue a course in quantum physics and then the fascinating Quantum computing, what kind of projects will help?😒
Are coaching classes necessary to get a good score in GRE? If a person is sincerely doing self-study, then will it be possible for him to get scores as good? I heard people say that in GRE you learn by trial and error method. By joining the coaching, you rule out the error. So, what is your opinion?
hello ,
Can i plz know what was last year's cut off for all NITs.
i scored 25.67/100 marks and 335 gate score (CSE) in GATE 2011 & i am from general category. do i hv any chance in any of the NITs? plz let me know.