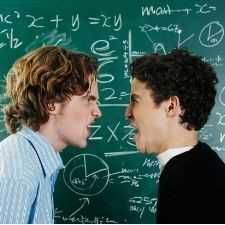 Debate Masters
Interesting and knowledge enhancing debates on almost every topic. Join in, and speak your heart out!
341 Members
Join this group to post and comment.
GATE Vs. A Job That I Don't Have - Which Is Better?
Hello Sir,
I am An B.tech 2016 (ECE) Passout, After B.tech I did Many courses but all went in vain as i didn't get a job.
When i Was Doing Courses My Interest came towards (CSE)Computer Science. Now My Interest is towards computer and security which i practice at my home .now i want to write gate in 2019 So that i can get into any IIT OR IIIT and that i can learn (CSE) there with much interest and my other option is nothing because i don't have a job and i am not getting a job on the courses which i did .because another technology is being used .so again to do that course i need more 3 months time .and i don't have time because 2 years has been completed. sir help me
M.Tech from IIT is a better option that looking for job. You may have more opportunities after completing your post graduate studies. ATB. 
Hello Aaqib,
Don't take decision like that. I am also a B.Tech. from ECE branch, So i can understand that you might facing some problems. It might possible that you notice CS branch has more opportunity but let me tell you that you are wrong. ECE sector is great and contain lot of opportunities. I hope you realise it soon.
On other hand Alisha, you are completely wrong. No need to go for M.Tech because this is the peak time for ECE graduate. After two years i don't think its going to be same.  
In the last Aaqib, Changing your branch is never going to work.