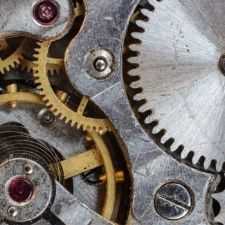 Mechanical
Community of Mechanical Engineers: Get help about everything related to mechanical engineering from fellow mechanical engineers.
828 Members
Join this group to post and comment.
Ford To Bring PowerShift Six-Speed Automatic Transmission In Automobiles
Ford is on a complete renovation drive with introduction of new engines and getting established in new market. The company  now wishes to bring in new six-speed automatic transmission in its vehicles. The plan is to provide customers with renewed and smooth driving experience. This is another development after Ford's announcement to introduce
15 new vehicles
and
20 new engines
in Chinese market.
Image Credit: MX5 Mania
The six-speed automatic transmission
will replace the conventional four speed manual transmission as found in earlier cars. They will be part of Ford's aggressive policy in China.
The innovative power transmission
combines the unique features like efficiency of the older mechanism and brings in smooth gear shifting for which the new transmission is designed. The four speed manual transmission makes use of hydraulically operated system. In the conventional system which comprises of wet clutches and pumps to operate it, the power shifting gear box gives in problem and the driver feels a momentary loss of torque in the wheels. The six speed mechanism removes all such drawbacks with the introduction of two parallel operating manual transmissions. With them, we can have smooth change of gears without having torque sapped in any wheel.
The Six-speed power transmission drive also comes with
Hill Launch Assist
. The feature prevents the vehicle from sliding back is enough torque is not available to propel it forward. This is a bonus and will work well on hilly roads or roads with comparatively steep slopes. The cars after all are incorporated with greener and 2st century technology!