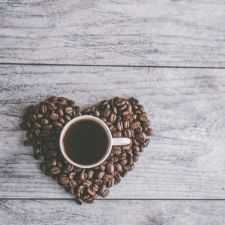 Coffee Room
Discuss anything here - everything that you wish to discuss with fellow engineers.
12933 Members
Join this group to post and comment.
Flipkart 'App Only' Approach Is WRONG!
I stopped using Myntra after it decided to shut down its website and direct users to download the mobile app. Now, if I'm already believing my eyes - the new update is that Flipkart too will be available in 'App-Only' mode starting September this year. Which means, Amazon now has an additional customer; and Flipkart's lost a customer - me!

I'm not sure if Myntra dropping its website was a good move for the company. I heard that their sales dropped - I personally won't buy anything apart from electronics on App - because I know what I want and doesn't need a survey. I'd just launch website or app, search for the product I want, hit buy button and make the purchase. But not for all the items!

I wonder what Flipkart top management is thinking; but 'app-only' is surely a suicide. I bet the Jeff Bezos and team must be smiling.

What do you think? Will you still use Flipkart if they ditch their website and go app-only?
Checking out my order history, I found 90 % of my shopping (whether it is books, electronics, handbags , shoes or accessories) has been app only. I must say that the Flipkart's windows app is one of the most interactive app i have been using . I agree that there are users who are not used to app only purchasing & this step will restrict purchasing only for smart phone users. Hence i would suggest to continue with app + website.
Website is also useful to compare price like using plugin BuyHatke it gives you idea about the price variation.

I don't see any solid reason to drop website and use only application.
Yes, dropping website does not look a good idea to me. Why everyone will spend MBs on internet just to check products?Lets say I want to check xyz thing on multiple eCommerce websites , why will I download app and then surf ?App installation will also consume time.
Till date, I never used a shopping app to order anything. For the record Flikart alone I have ordered over 50 items.
"जागरूक ग्राहक के नाते (being an aware customer)" - I never buy anything without comparing. On mobile app you just can't compare details and reviews in depth.
*I like the app, it's intuitive and beautiful but I need all details on one page to decide and other 10 tabs about the product😁
Anyway, its Flipkart strategy and "Internal Lokpal" suggests to go app only. Let them try when office people will start ordering from amazon only.
I will re-share this in near future
Spoiler: :D
Mobile apps are always problematic, you have update it thousand times, going app-only should backfire. Hope Paytm doesn't go app-only. But i will prefer indian e-commerce website over amazon.
App only approach doesn't fit for most of Indian customers. That's for sure. Matter of fact Flipkart/Myntra pulled enough no of customers to get orders any time either App or Website. In India nobody passes a good deal.
Advantage of App only approach.
1. They can save lot of affiliate payments.
2. Metro targeted customers. That's mean speed delivery. More money.
3. Ease of use. (Most of the time)
4. Loyal app only customer base(50-70%) purchase through app only.
5. Distraction free purchase. No ads!!! & no sniping on competitors while buying. Just hit the buy button.
6. Low % of failure in transactions.
7. Bandwidth...

Disadvantage
1. Uncomfortable to naive users/desktop only customers.
2. No able to locate categories easily.
3. We still live in 2G era. Most of the time its difficult access.

I don't know what the hell Flipkart is doing but innovating something uncomfortable to the customers(at this time).
Hope they generate enough money to fill up investment they raised.