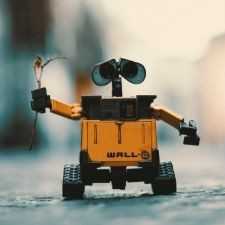 Robotics
Community of Robotics Enthusiasts: Discuss latest robots and questions with fellow robot lovers
606 Members
Join this group to post and comment.
FlexDex Develops New Low-Cost Robotic Arm For Minimally Invasive Surgery
A group of scientists have developed a new type of robotic arm that could perform complex, minimally invasive surgery at a lower cost. Minimally invasive surgery is becoming more and more common in hospitals. These procedures are performed through tiny incisions instead of one large opening. Because the incisions are small, patients tend to have quicker recovery times and less discomfort than with conventional surgery
—
all with the same benefits.
FlexDex's platform technology precisely translates the surgeon's hand, wrist, and arm movements from outside the patient into corresponding movements of an end-effector inside the patient's body. Based on a simple, purely mechanical, and affordable design, FlexDex greatly enhances the capabilities of all MIS instruments and endoscopes. Using both the gimbal and the rotating handle, the surgeon has lots of freedom while maintaining natural control of the instrument. This method will be highly beneficial for patients as it will cause less trauma and also shorten recovery period.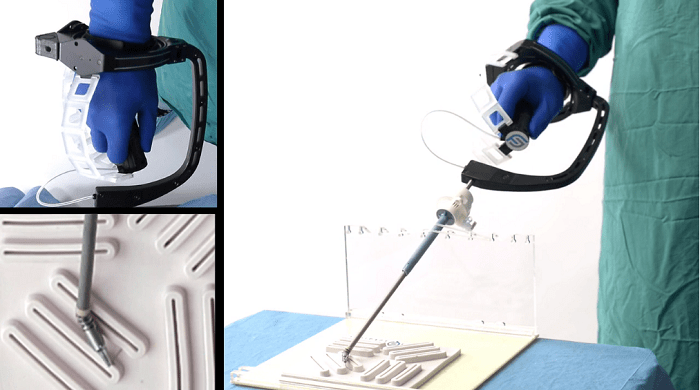 ​
This new technology can replace a current robot for minimally invasive procedures, also known as laparoscopic surgery. The latter costs about 2 million dollars whereas the former costs just under USD 500. It will create new opportunities for rural health centers as they can't afford expensive instruments.
FlexDex, manufacturer of this technology, aims at democratizing minimally invasive surgery and expanding its use around the world. It has already been used in several laparoscopic and thoracic procedures and has performed as expected. Innovators are aiming to use this technology in a long list of operations including hernia repairs, hysterectomies and prostatectomies.
FlexDex's ground breaking technology can change the way surgeries are done today. It will provide more dexterity to the surgeons and more intuitive control than traditional laparoscopic devices.
Source:
FlexDex