Home

>

Apps

>

Groups

>
Fit These Connected Pedals To Your Bicycle And Track Your Rides
Question asked by Satya Swaroop Dash in #Coffee Room on Apr 30, 2015
Pairing mundane objects with a chipset to your smartphone via Bluetooth makes them smarter but what if you wanted to give smart capability to a gadget without draining your smartphone's battery or having to go through the pain of replenishing the juice of the gadget's battery almost every day? Some folks from France have managed to achieve this feat with a little ingenuity. Meet Connected Cycle Pedals, a pair of smart pedals that fit on any standard adult bicycle and help the user track movements of his/her bicycle. Even though the makers of the product have done a tiny PR disaster going with the unimaginative name for their product, it has some nifty tricks of its sleeve. First of all it is not paired with a smartphone via Bluetooth LE; it has its own built-in cellular chip that sends information to the smartphone app via internet provided you reside in the European Union, United States, Switzerland, Russia, China or Israel, the countries currently under the purview of the product. Connected Cycle Pedals recharge themselves when your take your bike for a ride. According to the team an hour of cycling can generate enough charge to run the thing for a couple of weeks.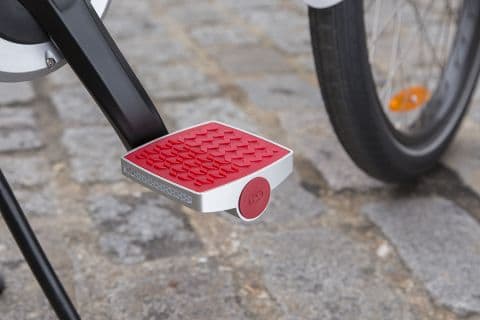 ​
The Connected Cycle Pedals like any cycle tracker records your route, speed, incline curve and the calories burnt on any trip. You can locate your bicycle from the app and in case of an attempted theft the pedals warn the user with vibrating alerts. The way it recognises a theft could however result in some false positives. The system knows when someone is stealing the bike if there is any movement in the bike's position. For instance, if someone tries to move your bicycle out of the way, it will trigger the warning.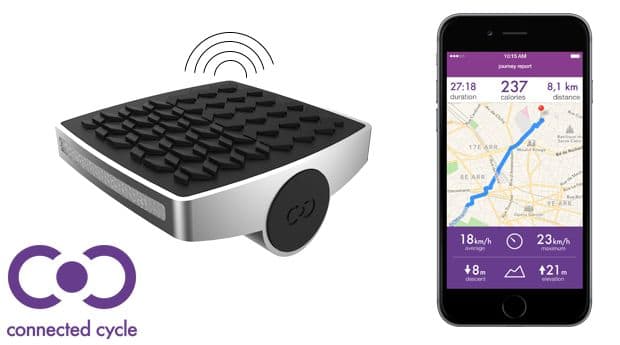 ​
Since the data plan on the Connected Pedal is on an unlimited and untimed basis, the product is expensive. The cheapest you would have gotten your hands on the product was $99, but since all early bird discounts have already been claimed, you now have to shell out $169. The retail price for a pair of Connected Pedals is $220 or 13,990 INR which is mid-range smartphone money. The price however has not affected the Indiegogo campaign of the product because the manufacturer has managed to garner twice the funds within 3 days.
Source:
Connected Cycle
,
Indiegogo
via
Engadget
Posted in:
#Coffee Room