Home

>

Apps

>

Groups

>
First patent of a mechanical fan
Question asked by Siddhant Mukherjee in #Mechanical on May 27, 2014
Please refer to the picture below.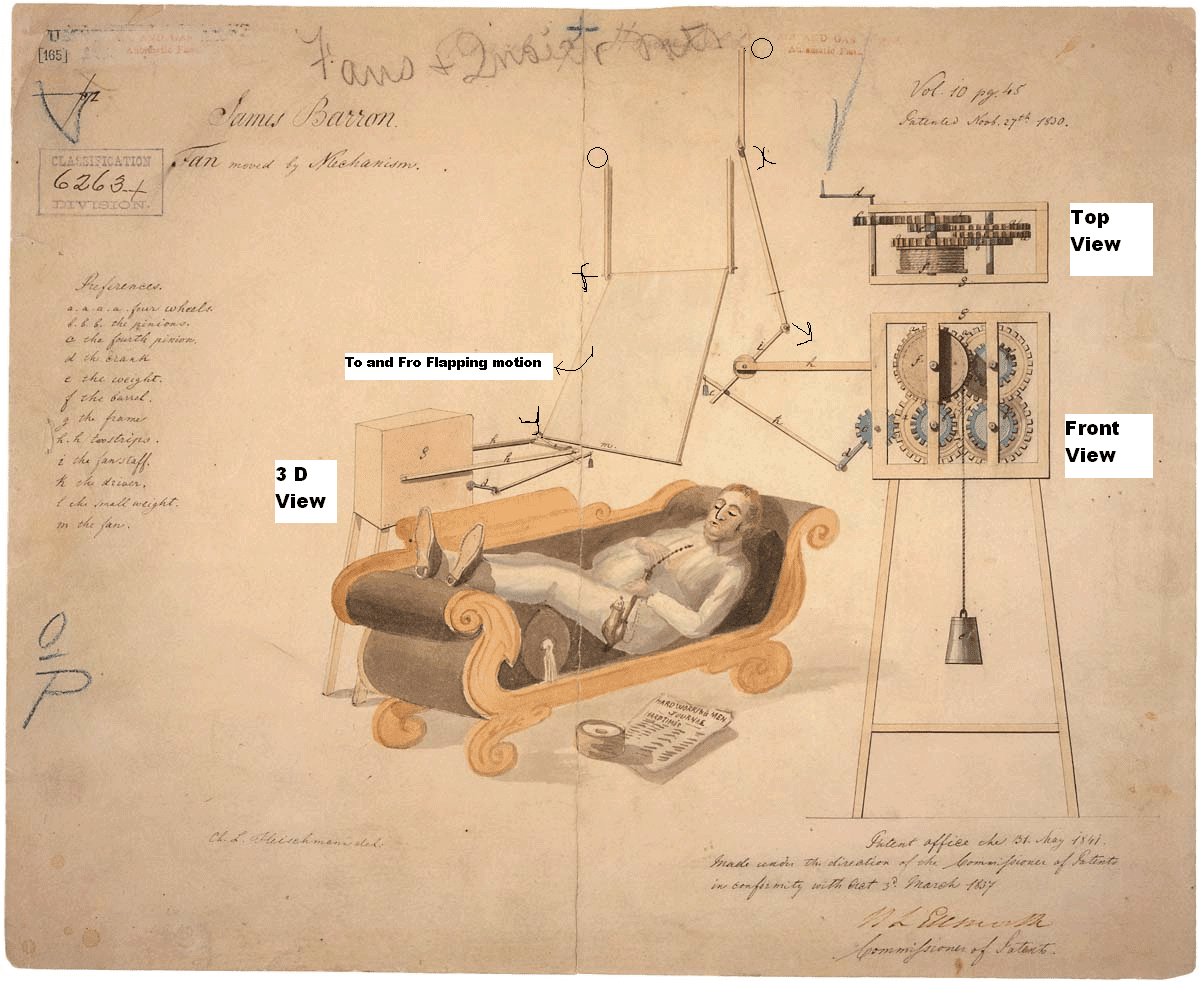 OX- Shows the top supporting frame.
XY- It is the part which contains a membrane and does to and fro motion to blow air.
The main part is the compound gear train used. The gear train is such that it reduces torque and multiplies speed. So, the final driven gear (which drives the mechanism) moves at a much higher speed than the driving gear (gear attached to weight). This means that very small movement of weight would result in many flaps of "XY". Therefore, if the weight is chosen wisely, it would move down very slowly and mechanism will run for a long time.
Great mechanism......... 😀
Posted in:
#Mechanical