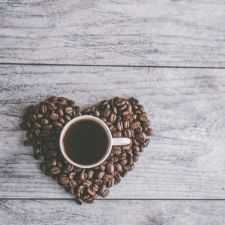 Coffee Room
Discuss anything here - everything that you wish to discuss with fellow engineers.
12890 Members
Join this group to post and comment.
Final year project topics for chemical engineering
Hello, I'm final year chemical engineering student and I want to do project which is based on new innovation and technology's in field chemical engineering so please share some topics or research paper related with it, thank you!
Thank you very much sir but is it possible to do them on academic scale? 
@gautam, that is a problem with the latest technologies. The authors are academics. We do not have info on what all went into the projects. Could be a large team, lot of time and substantial funds.
What are the inputs that you can mobilise for your project. Are you on your own or do you have a team? Time? Funds?
Maybe a less involved project can be thought of.
@Ramani Sir, it's academics projects so we need to do it on our own no fundings are provided by college, and the project should be feasible on college lab scale so by considering all these aspects we need to select our project. So would be great if you suggest some topics, tank you sir!
What kind of lab facilities do you have. Are you given free access to use these and any chemicals needed?
Where are you based? Any CSIR labs nearby?
We can do projects which involves chemical processes such as extraction, distillation and we can avail the chemical require for it, for testing or analysis we have some laboratorys here, project related with production will be suitable for us sir!
1. Folding Saris to Filter Cholera-Contaminated Water
https://www.nytimes.com/2011/09/27/health/27sari.html
2. Sari cloth can filter cholera from water, research shows
https://www.fic.nih.gov/News/GlobalHealthMatters/january-february-2015/Pages/nursing-cholera-sari-water-filter.aspx
This is a really low cost method to minimise water borne problems. The science behind this seems to be that a well washed cotton fabric gets a sort of dense fibre matrix that traps bacteria, which tend to attach themselves to microscopic matter in water. These along with the bacteria get entangled in the cotton fire.
Later the fabric is rinsed in water and sun dried, which gets rid of the contamination and can be reused. There is nothing specific about a saree.  Regular white cotton  cloth with a similar thread count and weave should work.
You can set up a project where you get some cotton fabric material , wash and dry it a number of times and keep ready. Assuming you have some suitable microbiology lab accessible either in the university/college or in town, you can produce a input water sample contaminated with a known non-pathogenic bacteria (any microbiology department will tell you about suitable ones), filter this through four layers of the fabric and check the bacterial contamination level of the input and output.
If you want to consider this for your project, we can discuss this further. to work out details.