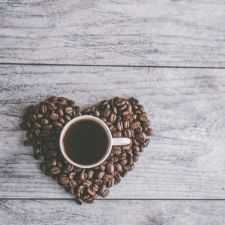 Coffee Room
Discuss anything here - everything that you wish to discuss with fellow engineers.
12943 Members
Join this group to post and comment.
Fellow engineers need your feedback
Hi people,
I have just finished my engineering and my dream was to begin a .com once i cleared and I have been able to do so now ...
The following is my website which shows the lowest possible prices on all gadgets, mobile phones, cameras, tvs, etc ...
www.bizegator.com
So this is how it works:
. We are a team of 8 who reach out to local vendors daily and get their latest prices on all gadgets that we have listed , the same way we get deals individually ie. by bargaining and haggling with the sellers by telling them another sellers price and asking them to beat that ..
. We update this daily on the website
. This way visitors to our website always have access to the lowest possible price.
Guys, please give me your feedback, I will visit this thread daily to ensure I discuss the feedback and try to incorporate things that you think are needed as well.
PS: Dont forget to bookmark the webpage!
Regards,
Rahul Dhingra
Thread moved to entrepreneurship/finance section.
Hey, apologies for placing the thread in the wrong section and thanks for moving it ...
hello people, no feedback????

A pricelist of several 100 phones, gaming consoles, cameras, etc. updated daily, some1 has to have some opinion?? 😒

- Rahul
A nice idea must say.

Just saw the website , good idea must say!!!

Looks like mostly the concentration on Mobiles and computers, anyway way to go!!!

If you have included the payment option and home delivery it looks even better.

BTW I didnt understand how the buyer approaches the seller is it through email you send across??
If thats the case its better you incorporate payment option and delivery which is even better!!!!

Just a suggestion though!!
Hey thanks for the feedback

You are right, for now sellers are given the contact number of the interested user, in the future we will be connecting it to online payments and home deliveries.

For now we are looking at providing the lowest prices so if any1 needs to buy anything , they should be able to know wat deal they should be looking for ...

- Rahul
Anyway a nice idea , as of now we have the facility to give the numbers so people from mumbai can easily use it.

correct??
yes for now its mumbai specific for purchase, we will be moving to other cities really soon ...
hii rahul..
i saw ur website..its was pretty good and creative as well..i hope u would help lot many people who are unaware of the prices,,to get the products to the lowest prices..idea is simply superb ..i wish u ALL THE BEST..keep going..