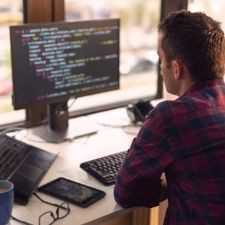 Software Testing
Software Testing Community: Get help from fellow software testing engineers and QAs.
286 Members
Join this group to post and comment.
Facebook testing profile tags feature, a la LinkedIn
LinkedIn, the world's largest professional network lets you add tags on your profile that describe your skills. These tags make it easier for other people to discover you and get a quick overview of your professional skills. Facebook too is in the process of testing a new feature, called 'Profile Tags', which mimics the LinkedIn profile tags. The Verge reports that this feature was first created at Facebook's internal hackathon. It lets you and your friends add tags for your profile and every tag must be approved by the user before it appears on their profile.
The Facebook Profile Tags can be anything from a one word, to a group of words and even have emoticons. All that means is that you can describe yourself the way you want. Feel free to call yourself a 'thought leader' or 'CEO' or 'code guru' and even a 'crazy engineer'. When a new tag is created for you, Facebook will alert you to approve it or disapprove it. If you decline any tag, it will disappear from the list. If you choose not to take any action, the tag will remain in 'pending' state and won't make it to your public profile until you explicitly approve it.
Now, as with most of the things on Facebook, you will be able to like tags on other people's profile. These likes will be publicly visible on their profile along with the count. Facebook will auto-arrange the tags based on the likes received.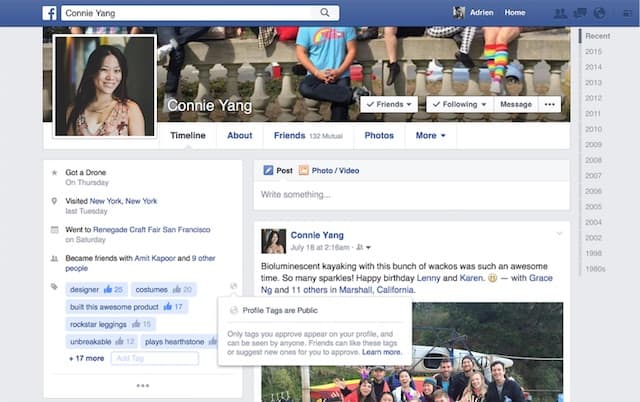 ​
All of you, who've been following the developments at Facebook may have noticed the direction in which Facebook wants to go. The aim for Facebook seems to be becoming a 'one stop' solution to everything - from getting the latest news across domains to your video hub, to your personal photo storage and now maybe to act as your professional profile as well.
Facebook has confirmed that the feature is currently available to very limited users in New Zealand. It did not say anything about the possible launch of the feature in other countries and did not provide any word on ETA.
We'd like to ask regular FB users their thought on Facebook Profile Tags. What tags are you going to add for yourself, if the feature is rolled out across the world?
Source:
TheVerge