Home

>

Apps

>

Groups

>
Facebook Paper Launch On Apple App Store For iPhone Users In US Tomorrow
Question asked by Satya Swaroop Dash in #Gadgets on Feb 2, 2014
Paper app from Facebook will go live on the Apple iTunes App Store for iPhones in the US from February 3, the eve of Facebook's 10th anniversary. So with a few hours to go before the app goes up for grabs, here is the list of things you need to know about Paper. Firstly, you need to be an iPhone user in the United States to use this app. The app does not have an iPad version till now. At its launch at least the app will be ad-free and it can be downloaded free of charge. The app is the first product to come out of Facebook Creative Labs which was established with the sole purpose of developing new and innovative apps for mobile devices. In the past, Facebook had put in efforts to push for deeper smartphone integration with the Facebook Home but the project could not catch on. So with Paper Facebook has gone for a minimalistic full screen design and horizontal scrolling. We like the concept of horizontal scrolling because it almost effortless as compared to horizontal scrolling. If the app makes it way to android, 'phablet' users can easily go through their news feed by using a single hand instead of two.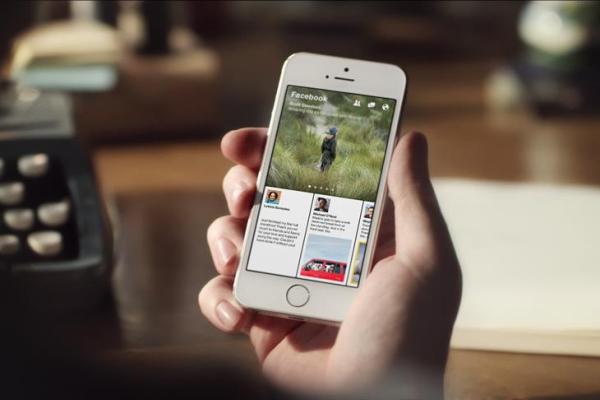 ​
Facebook knows that the most important thing the users like on Facebook is the News Feed and the Paper brings you just that. Paper consists of stories and theme sections which can be customized by the user. Rumours had previously suggested that the app will be just like a news aggregation service but we now know that user stories will also be included. A user will be given the choice of topics ranging from food, science design, sports etc. The content for these sections will be generated by well-known publications as well as "emerging voices". When these stories pop on the app you will be able unfold them with touch gestures and dive into the story in a full screen format.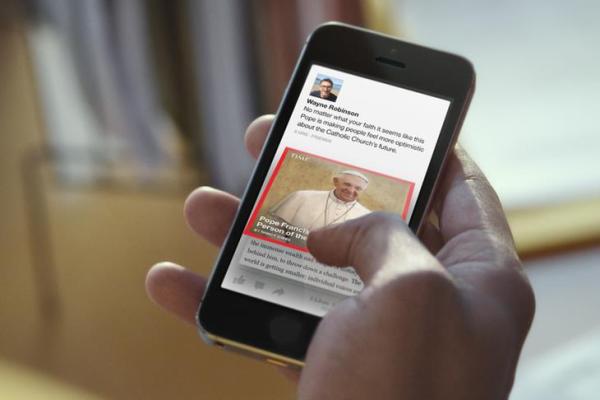 ​
When it comes to stories from your mates on Facebook, it has tried something new. The app shows a live-preview of how your post will look like. Little things like smarter text are surely appreciated. For example, when someone sends out a shorter text status the font size gets big so that it covers the entire story post and as the status gets longer the font gets smaller. Higher resolution photos displayed in the app can be explored from corner to corner by tilting the smartphone. When it comes to videos, we presume users will be quite miffed with the auto-play feature. As soon as you scroll to a video it starts playing. This can be a problem when you are using your expensive mobile data connection.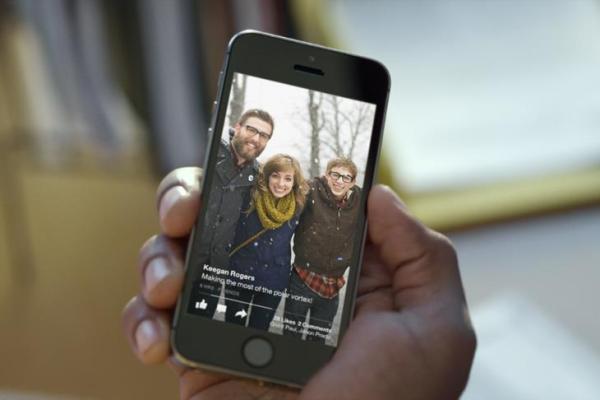 ​
In this story we have tried to cram in as much as details possible about the Paper but if you are hungry for more we would suggest you hit the following links:
Facebook Newsroom
,
Facebook Paper
and have a look at the demonstration video below.
Posted in:
#Gadgets
I personally prefer a visual app like
Hinto.co
where I can pick out what I want to see, instead of being told what news to read by an algorithm. But I must admit, the video presentation of Paper is pretty impressive and the effects are very nice.
I am quite surprised by the presence of this app. For all I know the Flipboard craze was 4 years ago. People seem to have moved on.
But I believe users in India haven't really given Flipboard a try and now that a big name is associated with the service - it might actually work.

👀 Do I appreciate the efforts or not? The focus these days seems to be on re-inventing stuff. Bringing the old stuff in new packaging.