Home

>

Apps

>

Groups

>
Facebook may introduce 'Dislike' button in messenger
Question asked by Kaustubh Katdare in #Coffee Room on Mar 6, 2017
Facebook is currently performing the trials on the new 'dislike' button. However, the button is being introduced as the part of the reaction emoji suite in the messenger and not on Facebook.com. The button was first spotted by TechCrunch reader Hoan Do and we learn that. select few users are seeing a new 'Dislike' (thumbs down) button in the reactions. The dislike button will also show the count of the dislikes a message has. Those who live to gather the likes might just want to be more careful from now on.
Facebook has already confirmed the new feature saying that they always test various ways to make the messenger app more fun to use and engage. The feature is a 'small test' which allows the user to send an emoticon that is the best representative of their opinion or reaction on the message. Facebook will collect data from its users and find out if people are really enjoying it. If it works out as expected, the feature will be rolled out to the masses in future.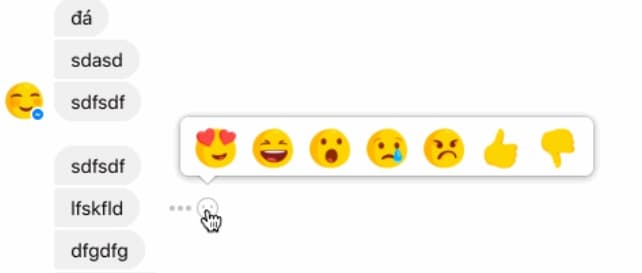 Image Credit: TechCrunch​
The demand for 'dislike' button isn't new. Facebook instead decided to introduce the 'reactions' feature to keep check on the 'negativity' that might spread through the dislike button. One of main goals for Facebook with the new reactions feature is to see if people use it for quick polls.
It is the first time that Facebook has actually introduced a 'dislike' button on their platform. Whether people actually like the dislike button is yet to be seen. What's your take?
Source:
TC
Posted in:
#Coffee Room