From the Archives
Archived discussions on CrazyEngineers
@Kaustubh Katdare • 31 Oct, 2015 • 1 like
The chief product officer at Facebook, Chris Cox has asked a large number of Facebook employees to ditch their iPhones in favor of Android. While this may come as a surprise move for the outsiders, Cox totally knows what he's doing and has a solid reason to justify it. Cox informed a large gathering of reporters at the Facebook Headquarters at Menlo Park and several others hooked in via video conference that this move isn't an indicator of Facebook's newfound love for Android or vendetta against Apple.
Cox called it a 'practical decision' because he wants Facebook employees to use their service on the platform that's being used by majority of people around the world. This is important because Facebook, which already has a large database of 1.5 billion people, is now looking to add even more users. Majority of these people live in developing countries where Android is the most popular mobile operating system.
Cox says that Facebook employees would pick up an iPhone by choice over Android. However, majority of Facebook's new users will use Android and Facebook employees should get the same experience as these new users.
It's no brainer that being the chief product officer at Facebook Cox heads a fairly large team. He made a carefully orchestrated presentation to all the reporters to stress upon the company's commitment to developing markets. Instead of sticking just to PPTs and Videos, Facebook's asking its employees to switch over to Android clearly hints how important these markets are for the growth of company.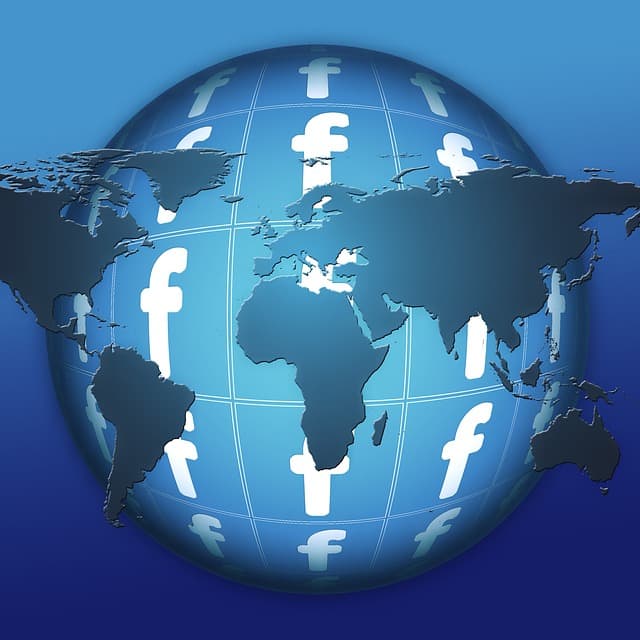 ​
While almost everyone you'd know is already online and using Facebook, the only way Facebook can keep growing is through attracting the users who are just getting used to the Internet. It must get Facebook's apps in the hands of all these people.
Facebook makes money by showing advertisements to its users and in order to grow it must keep adding more people. Facebook is a publicly listed company that must please all its shareholders and that's why it must understand how things work in the emerging / developing markets where the next billion people are.
The challenges for Facebook are multiple. In the developing nations, people use Internet with very slow connection speeds. The phone and the hardware used to access Internet is not just as powerful as in developed nations. Keeping that in mind, Facebook unveiled a new type of 'video' but 'not-quite-video' advertising type in the mobile advertising space.
...and this is just a start. Just a few days ago, Facebook announced the 2G Tuesdays. Every Tuesday, when Facebook employees arrive at the office, Facebook app will ask them if they'd like to experience the app on slower 2G connections. If the employees choose a 'yes', then the app will act as if it's connecting over a 2G network for about an hour. Facebook hopes that this initiative will help its employees understand what experience they must deliver to people thousands of kilometers away from Silicon Valley.
These initiatives are just a part of Facebook's master plan to keep adding more and more users. It's also taking initiatives to serve the people with disabilities.
Facebook's love for the emerging markets is very well justified. Facebook's entire future depends upon how it manages to retain current users and keeps adding more. It's leaving no stones unturned. Despite several net neutrality debates, Facebook announced 'Free Basics' in India, which is renamed 'Internet.org' initiative. This initiative promises to offer the 'basic' Internet access to the people who can't afford mobile data connections. Facebook will offer a set of basic services, including its own social network; completely free of cost to these new users.
Zuckerberg has openly admitted that this move isn't philanthropic. It's just a way to make more people aware of Facebook and make it easier for them to get connected. The intentions of Facebook are clear - they want you and your data; and are willing to spend any amount of money to make that happen. No wonder it paid $19 billion to acquire WhatsApp just to make sure that they remain in control of all your instant messages.
Facebook does want the world. Do you think the world wants Facebook?
Source:
Wired
Related Posts
Archives
@Kaustubh Katdare · Mar 6, 2011
I remember during my college days, my friend from Industrial engineer would modify his motorcycle [Yamaha RX-100] every 15 days and add something new. He'd done all kinds of tweaks...
Archives
@Kaustubh Katdare · Aug 14, 2012
Reliance Freedom 999 plan looks too good to be true. Reliance is offering 12 Mbps speed for up to 25 Gb of data and and post the data limit, the...
Archives
@micheal john · May 26, 2013
I use internet download manager to download youtube videos and other sites video. i have been using IDM for past 2 years, but from past 2 month i have a...
Archives
@Kaustubh Katdare · Nov 23, 2008
CEans, Static electricity is everywhere around us. Its there in your shirts, combs, hair, chair, table ... Any ideas on how can we convert it into useful form of energy?...
Archives
@Adityashirke · Jul 17, 2012
Can Electronics and Telecommunication engineer (B.E.) give GATE exam in Computer Science? Also, is vice-versa applicable?