CrazyEngineers V4: Early Access
We are developing the next version of CrazyEngineers. If you wish to receive latest updates and early access, click the link below.
Home

>

Apps

>

Groups

>
Facebook 'Add a Link' Option : What All It Means
Question asked by Kaustubh Katdare in #Coffee Room on May 10, 2015
Facebook's silently testing a new 'Add a Link' option with limited set of users from United States. The feature adds a new option along with share photos and location options in the 'status update' section of the Facebook app for iOS. When the user taps on the option, Facebook lets you search the entire Facebook ecosystem for the articles, posts you may want to share and then adds that article to your feed. This small feature can have a huge impact on the Internet - the way people consume the content and the way publishers share it with the target audience.
In the recent times, Facebook's become a behemoth of social sharing. As Shareaholic stats for late 2014
indicate
, Facebook's delivered about 25% of the socially shared links all over the globe. That's quite large when compared to just about 0.88% by Twitter. These stats are helping Facebook's master plan of keeping the users always on Facebook and providing them everything they want right on their feeds, so that they never leave Facebook for the non-FB world. When people stay more on Facebook and see ads, make purchases; Facebook makes more money.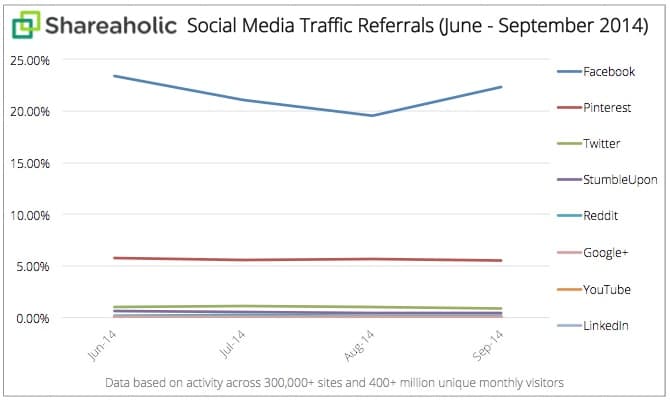 ​
By giving an option to search for and share articles right from your status update window, Facebook's playing even a larger game. Facebook's informed
TechCrunch
that it's indexed over a trillion links that it thinks users will want to share. All the user needs to do is just type the query and Facebook will share all of its database to see what are the relevant articles and posts that other people are sharing. More popular the article is; the more will be its chance of appearing in the suggestions made to you.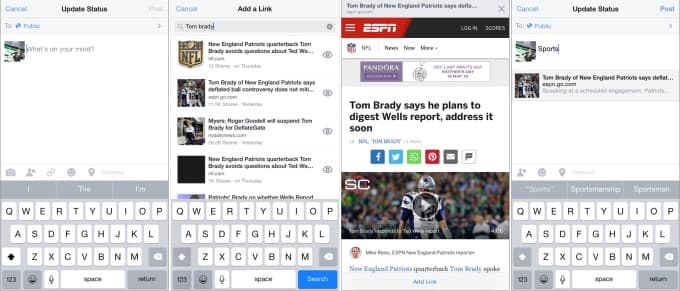 Image Credit: TechCrunch​
Note that Facebook's got access to information that the web search engine giant Google doesn't! That could be a game change when the 'Add a Link' feature gets rolled out to all the Facebook users worldwide. Facebook will keep the users on its portal without needing Google at all; and that should start Google worrying. One more thing it's going to impact is the way publishers share their content online. Facebook's already partnering with leading publishers to make their content available on Facebook; and then give them a split of the advertising revenue it makes through that content.
In future, Facebook will not let you open multiple tabs in browser to read content on various websites. It'd be similar to what RSS feeds did: they delivered all of your favorite content to your inbox or your feed reader. Now Facebook's taking the game a step ahead. It will figure out what news item or article you are likely to be interested in reading and sharing with your friends.
What do you think about this move from Facebook?
Posted in:
#Coffee Room
So if I understand this correctly - I go to update my status on Facebook about a new product I found amusing. At least 50 websites have written about it. So I type in the name of the product and Facebook starts giving me suggestions. It will by default bubble up the names of websites (it has got money from) on the top, so that I am compelled to share there link.

WHOA! $$ Make lots of traffic real quick scheme for those who have a lot of $$.
Sounds similar to No Net Neutrality issue, doesn't it?
If I am true, then Yahoo & Bing failed while competing with Google. But if I see now, Facebook has lots of potential to do that with Google. Earlier days people use to test internet connection by loading Google on browsers but now days people are testing by loading Facebook page. So Google really need to worry about it if Facebook is rolling this update. Love your article & thanks for sharing it.
Kalu Charan Parida

IBut if I see now, Facebook has lots of potential to do that with Google. So Google really need to worry about it if Facebook is rolling this update. Love your article & thanks for sharing it.
I've always been against monopoly - and while Google has had its time; I'm fearing Facebook will try to do the same.
Let's hope that we'll have a worthy Google, Facebook competitor.