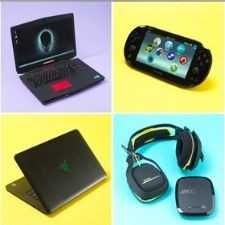 Gadget Geeks
Discuss all electronic gadgets - ask questions, doubts, troubleshooting tips et al. to fellow gadget geeks.
570 Members
Join this group to post and comment.
F-Secure Freedome VPN App For Android And iOS Lets You Browse Internet Anonymously
An European company F-secure has launched a new app called as 'Freedome' for Android and iOS platforms that lets users browse Internet securely and anonymously. (We believe the extra 'e' in the app's name is a representation of the Internet.) The VPN app packs powerful security features inside it and users get to access them all by tapping just one simple button. In an age where the big corporations are after your Internet usage data, tracking your moves online and hackers stealing data from top most websites/apps every now and then, an app like F-Secure's Freedome shall be heartily welcomed by thousands.
If you have ever used a VPN (virtual private network) in your life, you will easily understand how this app works. By turning on the VPN, the app gives you an encrypted, completely private connection. The VPN servers located in US, UK, Sweden, Finland and Germany will let you choose a virtual location for you. The app lets you stop advertisers from gathering your personal data that you normally leave behind when you access hundreds of websites.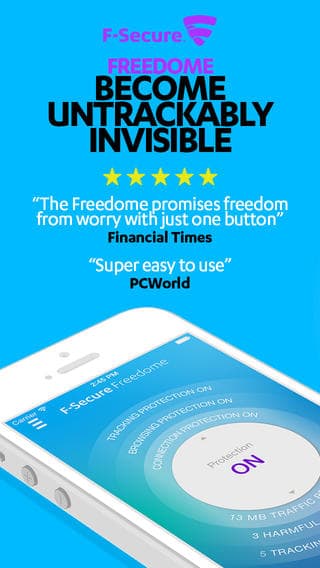 ​
Other features of the Freedome app include - blocking of apps and sites that seem harmful and claims that no logs of your browsing history will be maintained. Easy to use and user-friendly UI are some other features that have made the app a top-rated one by most of the leading publication houses over the world. Built to become an easy tool to protect their Internet traffic, the Freedome app is unfortunately not free.
The app is now available for download for free on
Android
and
iOS
platforms and users can give it a try for about a week. After that, you need to pick up a subscriptions with Monthly rates at - €4.49/£2.99/$4.99 and Yearly rates at - €26.99/£20.99/$29.99.
Do take a look at this amazing video to understand the concept, as explained by the F-Secure team.
What are your thoughts on the Freedome app and Internet Anonymity? Share with us in comments below.
@Ankita Katdare
: I am not able to find the Like and Agree button to the posts. Where can I find them?
Gollapinni Karthik Sharma

@Ankita Katdare : I am not able to find the Like and Agree button to the posts. Where can I find them?
You will need to complete 20 posts on CE to get that privilege.
Okay. Thanks.
And this App of F-Secure is very useful if we store any important details of bank details and all. But the rates are not that costly if you consider it for an year.
The main point to be checked how perfect is this.
Good that this application and service is not free!.