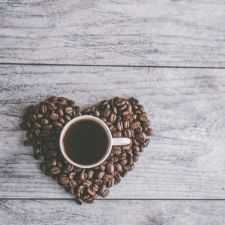 Coffee Room
Discuss anything here - everything that you wish to discuss with fellow engineers.
12760 Members
Join this group to post and comment.
Expanding CE Editorial - Want to join the core team?
CEans,
This is your unique opportunity to work (from your home/office 😁) with the CrazyEngineers Editorial Team and make a difference to the world.
First things first:
Q. What does the CE Editorial Team Do? Who are its current members?
Ans: CrazyEngineers editorial team brings you all the content that you see on the front page of the website. We are a bunch of crazy people who are committed to bringing you the best stuff from the world of engineering. This includes Small Talk, Know Your CEan (Chit-chats with members of CE), Articles, News etc.
CE Editorial is a team of geographically separated members and we collaborate online. Current members are -
CEan - MayurPathak
,
CEan - xHeavenlyx
and yours truly,
CEan -The Big K
.
Q. What will I be expected to do once I become a part of CE Editorial?
Ans: You will be totally responsible for "Know your CEan" activity. We'll share the details later, through email. Also, it would be nice if you can motivate and ask CEans to write articles for CrazyEngineers website.
Q. How much time will I have to spare?
Ans: You decide! Typically it shouldn't take more than 2 hours/week. But since its fun, we bet you'll enjoy spending more time.
Q. How much money will I make?
Ans: $0,00,00,000/month. Well, all of us on Editorial team work(?) for free and for fun 😁. If you think you are in for money, we're sorry. We aren't making any money as of now and we cannot pay anything. Of course, you'll receive CE Freebies on timely basis (as soon as we introduce them). You'll also get your own
@crazyengineers.com email account.

Q. Hmm. I don't have any experience as an editor. Can I still join?
Ans: Join us! We don't have much experience either. Let's explore and learn together. But of course, we expect you to communicate well through email or through IMs. Of course, you got to have a good sense of humour to be on the editorial team.


Q. I'm in! Tell me what to do now?
Ans: Just one thing - Write to us at (

editorial at crazyengineers dot com

) and tell us in less than 500 words why you want to join the CE editorial team!

We'll get back in touch with you in shortest possible time!

Confusions/questions -> Direct them to the CE Editorial - editorial at crazyengineers dot com

-The Big K-
On Behalf Of CE Editorial