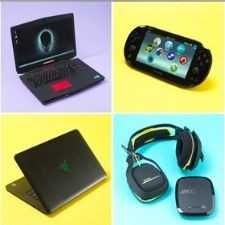 Gadget Geeks
Discuss all electronic gadgets - ask questions, doubts, troubleshooting tips et al. to fellow gadget geeks.
645 Members
Join this group to post and comment.
Exclusive Video Teardown: Apple iPad Air
Quote:
Apple Inc.'s profit margin on the company's iPad tablet—already the envy of many tablet-making OEMs—is ratcheted up even further with the latest entry, the iPad Air, according to a teardown analysis performed by the IHS Teardown Analysis Services team.
The 16-GB version of the iPad Air, which hit stores late last week, carries a lower bill of materials (BOM) cost compared to the the third-generation iPad introduced last year, according to IHS. The preliminary estimate of the BOM for an iPad Air with 16 gigabytes of NAND flash memory and cellular connectivity is $304, down 6 percent from the $325 BOM for an equivalently equipped third-generation iPad at the time of its release in 2012, IHS said.
Including an additional $6 for manufacturing cost, the total cost to make the iPad air is roughly $310 per unit, according to IHS. A low-end iPad Air model with 16GB of NAND and no cellular connection, carries a BOM of $274, according to IHS.
Endquote
https://electronics360.globalspec.com/article/3738/exclusive-video-teardown-apple-ipad-air