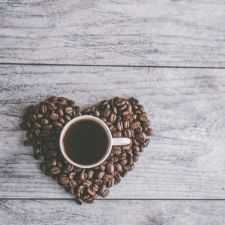 Coffee Room
Discuss anything here - everything that you wish to discuss with fellow engineers.
12920 Members
Join this group to post and comment.
Exam failed, what to do?
hi ..i m crying mam
Anoop Kumar

Great set of question.
Submitted the answers but I think others should win ☕☕ 😀
hi
exam failed mam
im doing suiscide
mamm
hellloooooooooooooooooooooooooooooo
hello
dying ankita mam
Harshad Italiya

Wow ! Looks like it's going to be tough competition.
Is everybody ready for the quiz?
hiiiiiiiiiiiiiiiiiiiiiiiiiiiiiiiiiiiiiiiiiiiiiiiiiiiiiiiiiiiiiiiiiiiiiiiiiiiiiiiiiiiiiiiiiiii
@KAUSHIK IYER
First of all, if you are reading this - Understand that FORUMS are not 'Chat Windows' where you address one or two people and chat with them.
This is a public forum, so whatever you write will be readable by ALL.
If you've understood this - Let's proceed.
'Hello' isn't helping. We understood that you failed your exam. Everyone does at some point or other. Nothing new. No need to make a big issue our of it.
Tell us the whole story. Where you are from, what exam you've taken, in which result you failed, why are you thinking about suicide (which by the way is ridiculously stupid!), write in detail!
Please understand that no exam in the world is worth giving life for. Cherish what you have. Not everyone gets to live so long.
KAUSHIK IYER

exam failed mam
KAUSHIK IYER

im doing suiscide
Hello
@KAUSHIK IYER
,
As
@Ankita Katdare
said exam is not everything. I failed so many times in my engineering days and even I was dropped for 1 year. But I take it in positive way and learnt so many things in that time.
If you give up then there is nobody who can help you. But if you keep trying then I am sure you will get many to support you.
☕

Why are you telling this to Ankita mam?
I'm locking this thread anyway.