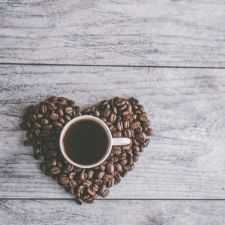 Coffee Room
Discuss anything here - everything that you wish to discuss with fellow engineers.
12933 Members
Join this group to post and comment.
European Online Recruitment Up 25 Percent Year-on-Year, Reports Monster Employment In
January 2011 Index Highlights:

The Monster Employment Index Europe reported annual growth of 25 percent in January, the most rapid pace seen during the current economic cycle

Recruitment remained relatively active, with less seasonal slow-down than is typically seen for the month. However, Real estate was the only sector to see increased demand from December to January, driven by growth in Germany and France. Transport, post and logistics noted the greatest annual gain

Public sector opportunities continued to reduce, aligning with trends of reductions in government spending in many European countries

Online job demand for Managers edged down slightly on a monthly basis

Germany continued to lead all countries in annual growth; Italy eased following a high performing December

Summary Overview
Long term online recruitment levels improved again, with the annual growth rate accelerating from 22 percent in December to 25 percent in January.

The seasonal slow-down was mild, relative to what is typically seen at this time of year. Engineering and production, manufacturing, maintenance, repair recorded notably mild degrees of easing on the month. These sectors continue to be among the largest contributors to Europe's overall job market turnaround.

Public sector job opportunities hit the lowest level since May 2010, reflecting significant cuts in government spending across the continent. Following a sharp rise in growth in education, training and library in December relating to the start of a new semester, the sector reduced to normal levels in January although remained up year-on-year.

The Monster Employment Index Europe is a monthly analysis of millions of online job opportunities culled from a large, representative selection of corporate career sites and job boards across Europe, including Monster.

Monster Employment Index Europe results for the past 13 months are as follows:

Jan-11 Dec-10 Nov-10 Oct-10 Sep-10 Aug-10 Jul-10 Jun-10 May-10 Apr-10 Mar-10 Feb-10 Jan-10
116 122 122 122 117 115 115 114 112 108 104 101 93

"The long term picture continues to improve, with Europe's industrial production, together with a high performing market in Germany, creating the highest annual growth rate seen since the recession," commented Andrea Bertone, Vice President of Business Operations at Monster Europe. "However, the Index shows the impact of tighter government spending, with significant reductions in public sector opportunities. The months ahead will be key as we see the currently-growing private sector react to these cut-backs."

Real estate leads monthly online job demand
Online job demand increased in just one sector in January with real estate registering a one point (one percent) monthly increase. This was largely driven by Germany, together with small improvements in France and Poland. Year-on-year, the sector's recruitment levels are up 24 percent, with activity largely focused on commercial rather than residential property.

Engineering exhibited some easing on the month with a reduction of four points (three percent). However, the sector typically sees a decline at this time of year and the long-term trend continues to strengthen year-on-year, at 34 percent. This trend was mirrored in transport, post and logistics (up 60 percent year on year); production, manufacturing, maintenance and repair (up 55 percent year on year); IT (up 12 percent year on year) and research and development (up 44 percent year on year).

Financial services carried some recruitment momentum into the New Year. Accounting, audit, taxes edged down marginally by one point (one percent) on the month, buoyed by robust demand in UK and Germany. From an annual growth view, the sector is now up 11 percent in the Index. Meanwhile, banking, finance, insurance saw its annual growth improve to a five percent pace.

Education, training, library registered the steepest monthly decline among sectors in the January Index, down 23 points (11 percent). The sector has historically seen seasonal declines in January of similar degree; the sector's long-term trend stayed on track, as annual growth remained at 16 percent. General public sector opportunities reduced by six points (seven percent) this month, dropping the sector's 12-month trend into negative territory.

Online job demand exhibited positive growth across all occupations for the year
Each of the nine occupational groups monitored by the Index registered monthly declines in online job demand in January, although the annual trends were positive year-on-year across all groups.

Annual growth in demand for plant and machine operators, and assemblers accelerated to 67 percent in January, leading all occupational groups. This aligns with trends seen in the production, manufacturing, maintenance, repair sector; the group's largest employer.

Managers saw mild easing in online recruitment activity in January of two points (two percent), reflecting widely sustained demand for white collar professionals. Annual growth for the group improved to 17 percent.

Service and sales workers; and elementary occupations registered downshifts in long-term growth. Nonetheless, demand remains substantially higher than it was a year ago in both occupational groups.