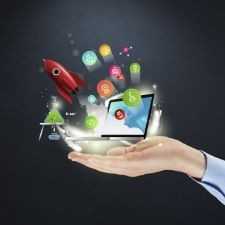 Startups & Business
Global Startup Community: Entrepreneurship is hard - Let's help each other succeed in business.
563 Members
Join this group to post and comment.
EPSON Micro Piezo Print Head Brings Revolution To Business Printing
In a recent press event at Bangalore, EPSON talked about how their proprietary Micro Piezo technology used in printers is bringing revolution to the business printing to meet the growing demands of modern consumers. The business printing domain is mostly dominated by the lasers and EPSON wants to make a difference. EPSON believes that in the next few years, inkjet will take off because the Micro-Piezo technology offers a number of technical advantages over the lasers.
EPSON said that while the lasers take time to 'warm up'; its mechatronics Micro Piezo print head can begin printing almost immediately. It also offers a unique high-speed digital image processing along with fast-drying inks. EPSON's WorkForce printers have been engineered for business and promise to eliminate delays from print-jobs.
Another advantage that EPSON highlighted is that the Micro Piezo does not use heat which allows the printers to use the best ink in every situation. EPSON also promised lower cost of ownership and reduced printing & maintenance costs.
Those who're looking for printing solutions for their business, may consider the 'WorkForce Pro' series of multi-function inkjet printers. The 'K-Series' printers are designed for the small and medium businesses that require monochrome (black & white) printing. Finally, the L-Series that introduced the world's first original ink-tank system in printers.