From the Archives
Archived discussions on CrazyEngineers
@Kaustubh Katdare • 07 Aug, 2013
If you are an engineer who's convinced that MBA is 'the way' to get promotions, better career, better paypack & better marriage prospects; and are already preparing for CAT 2014 with a goal to get into IIM Ahmedabad, we've a
bad news
for you. IIM-A has decided that they'll admit fewer engineers in their institute starting 2014. IIM-A, which continues to be the top destination for MBA aspirants in India, has made significant changes in their admission policy. The new rules state that the intake of students from non-engineering background will be increased from current 4% to about 18%. This means that if you are an engineer, getting into IIM-A has just got more difficult.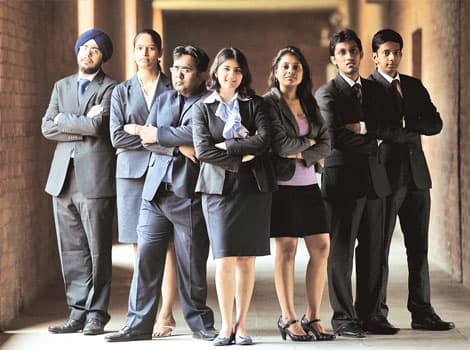 ​
Image Credit: Hindustan Times​
But that's not all. Under the new admission rules, the number of students without work experience or a PG degree will be increased in the personal interview round at IIM-A. The admission team won't award you special points for all those years you spent mostly in IT or other professions before deciding to get an MBA. Currently, the fresh graduates make up about 27% of the intake.
According to report published in TOI, IIMA gets about 96% of the students from engineering background. IIMA believes that this percentage needs to come down. The formula for calculating the application rating has been modified. There's a provision for direct short-list for the written analysis and personal interview round for the top performers in the five academic categories.
For a long time, IIMs have received criticism for admitting majority of engineering graduates in their PGDBM courses. IIM Bangalore and IIM Calcutta have higher percentage of non-engineers in their current batches as compared to IIM-A. We'll discover more about the new admission rules in coming days.
We'd like to ask our readers what they think about the latest update to the admission rules at IIMs. Do you think IIM-A is being unfair to engineering students? Do you think these rules will affect the recruitments at IIMs? Voice your opinion below.
Via:
TOI
@Ankita Katdare • 07 Aug, 2013
This news is quite shocking. The last time I attended a mock CAT class in the city, the trainer asked the audience of a few hundred people - "How many of you have graduate degrees in B.E. B.Tech?" And almost 90% of the crowd raised their hands. This is going to be a huge blow for most of them. 😳 For all I know most engineers in their final years figure out that they are not suited for a technical role and hence start preparing for CAT and other MBA entrance exams. 😨 They have to fight a lot harder now.
@Sarathkumar Chandrasekaran • 08 Aug, 2013
This is a heart break news for Engineers who had planned to pursue MBA as pg degree but I dont agree with this rule or policy of IIM ahmedabad.
@Kaustubh Katdare • 08 Aug, 2013
India anyway needs more engineers to work as engineers and not managers. The corporate life will anyway kick you to become managers, even if you remain an average performer, you see.
Where are the REAL engineers anyway?
@Prashant Munshi • 08 Aug, 2013
It used to be around 94-96% of engineers, most of them from IITs getting admissions to IIMs. However IIMs are changing their composition of batch and admission policy in a significant move from session starting 2014. There will be significantly fewer engineers now since the percentage of non-engineering students in a batch going to rise to 18% from current 4%. Moreover IIMs have decided to withdraw the provision of giving points for experience and master's degree. A complete report on changes has been filed here :
https://ssc2pg.com/iim-ahmedabad-to-increase-non-engineering-quota/
@Pensu • 08 Aug, 2013
Well, we also need managers who can understand the pain of engineers working under them! This is unfair, I mean, most of the youth of this country go for engineering and that's the reason there are in big number in IIMs. Now, it's not there fault. It's like reservation policy. It's just unfair. You just take an exam and give admission to those who qualify it, why have different criteria for anyone, just because he is an engineer?
@Kaustubh Katdare • 08 Aug, 2013
Pensu
: That's what I said - more engineers than managers 😀
@Saandeep Sreerambatla • 08 Aug, 2013
If we do some analysis why more number of engineers are getting qualified into IIM , its simple. We do have maths until we complete our engineering and we can easily work on the questions in CAT, and we do work very hard (one day batting in exams) so more engineers are likely to qualify for IIMs. I think its the rite move, "

You just take an exam and give admission to those who qualify it, why have different criteria for anyone, just because he is an engineer?" because of the above reasons. I think IIM's should move in a direction to create good management graduates than to create options to people to earn more money.
@Pensu • 08 Aug, 2013
So, then it's our fault that we study math or that we have a culture where we have practiced to do hard work. If that is the issue then change the criteria, don't put math in the exam! All I am saying is everyone should have equal opportunities. And I guess, for companies, having a manager with technical background is better than having just a manager.
@pprajju_magic • 08 Aug, 2013
3-IDIOTS scene
rancho : If you want to be a manager in a bank or so, why do you need to do engineering and then take up MBA ?
Chatur(silencer) : You get huge salaries 😁
rancho : That is the reason there are no great inventions here. No body wants to do research and invent something crazy :/
@Kaustubh Katdare • 08 Aug, 2013
pprajju_magic
: Agreed. That's 'the' thing. Not many people realise that there's 10x more money to be made as engineer than as a 'manager' 😀 . Let the secret be a secret!
@lovebox • 10 Aug, 2013
Kaustubh Katdare

pprajju_magic : Agreed. That's 'the' thing. Not many people realise that there's 10x more money to be made as engineer than as a 'manager' 😀 . Let the secret be a secret!
Agreed. Take the case of Engineers in the PWD. 😉
@Ankita Katdare • 19 Mar, 2014
Now that most MBA entrance exam results are out, it will be interesting to see the statistics about the engineers who got a call letter from IIMs. Do we have any infographic around that shares this data?
Our beloved friend -
@CIVILPRINCESS
recently graduated from IIM Trichy. Hearty congratulations to her.
@Black Pepper • 03 Jan, 2015
I completely support this move by the IIMs. It is the bandwagon effect because of which students choose Engineering. Most of them don't have any interest in Engineering/Engineering subjects. After 4 years, they are even ready to do a clerical job in Bank.(My neighbor just gave his SBI PO) We learn nothing more than writing records and examinations in our Engineering.
I am studying my third year CSE from one of the top institutes of technology in Hyderabad. 50 percent of my friends are preparing for Management Entrances and the other ones for their respective masters and Jobs. I am in the second category as I feel my entire engineering talent will be wasted if I choose to go for an MBA. I would advise Engineers to probe for some other options instead of going for CAT, which are relevant to their stream.
And remember, money is not the only parameter of success. You can make 5 times more than an average manager.
Recruiters also need some diversity . If IIMs don't have it, then they may go to another institution with better diversity. This will show an effect on the average/median packages. Try looking at US Business Schools and their class profiles. Then judge the IIMs. Also try looking at ISB and ask any student the reason because of which it is on par with the top IIMs.
Related Posts
Archives
@Ankita Katdare · Aug 24, 2014
Priced identically to the recently introduced Xiaomi Redmi 1S smartphone, the folks at ASUS have started taking pre-orders for the Asus Zenfone 4 (A450CG model) via Flipkart. The Asus Zenfone...
Archives
@Kaustubh Katdare · Sep 30, 2015
Every interview will definitely have the question: Why should we hire you? We have already looked at the different ways to answer this important question: Why should we select you?...
Archives
if you check out the technical specifications of any vehicle and look under the engine section , there will be a parameter which will go like : max.torque : x...
Archives
hello CEans.. after a long struggles got a small job in a new company as a php developer. some what happy in mind and ready to join in job. suddenly...
Archives
@Kaustubh Katdare · Oct 5, 2014
I'm trying to purchase a tripod and constantly getting Failed to login, please retry after some time error whenever I try to login - on the modal window as well...