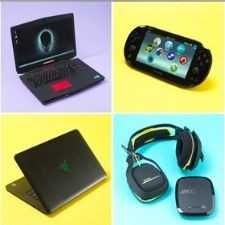 Gadget Geeks
Discuss all electronic gadgets - ask questions, doubts, troubleshooting tips et al. to fellow gadget geeks.
631 Members
Join this group to post and comment.
Elune Windows 7 Theme Download & Install Instructions
Elune is an awesome Windows 7 theme that you can download and install to make your computer look awesome.
Download Link
:
https://www.deviantart.com/download/199350232/elune_by_minhtrimatrix-d3aormg.rar
[.RAR File]
Installation Instructions
-
Install Universal Theme Patcher (it's included in the theme download in the Tools folder).
Extract .RAR file into C:\Windows\Resources\Themes
Change the permissions on the explorerframe.dll file (it's in your System32 folder) so you own it, rename it, and replace it.
Restart Windows and then select the theme in Personalize Menu.
Via:
Lifehacker