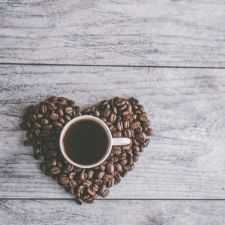 Coffee Room
Discuss anything here - everything that you wish to discuss with fellow engineers.
12921 Members
Join this group to post and comment.
ELECTRONICS ENGINEERS: I NEED A PASSIVE ELECTRO-MAGNETOTELLURIC DETECTION (EMT) PLATFORM
ELECTRONICS ENGINEERS: I NEED A PASSIVE ELECTRO-MAGNETOTELLURIC DETECTION (EMT) PLATFORM

You must be an electronics engineer to work on my project. You must understand all theories and principles about this type of metal detector.

Detailed Requirements:
Passive Electro-Magnetotelluric (EMT) platform
I need a detector designed to detect all readings for Electro-Magnetotelluric (EMT), and a software program to 3D all the Data.

I am interested in paying the awarded Engineer a quantity of 20 pearl necklaces. These pearl necklaces are 9.5-10.5mm, Near Round, AA, Freshwater Cultured Pearl Necklaces, colors range from White, Peach, Lavender, Black, Peacock. The lengths are 18" and 24" long.
This will be a very interesting project.
Let me know if you are interested.

This is for a hand held aerial detector. It will not have any leads in the ground. All measurements must be taken from the air, while walking, driving, or from a plane with the hand held or mounted detector.

Electric field sensor Total field Magnetic sensor, which takes readings from three simultanious directions to get an accurate picture.
These detector capabilities include airborn electrical resistivity and conductivity, interfacial polarization, dielectric properties and magnetization.
It must be able to provide field strength, frequency in Hz, magnetic readings, and magnetic field strengths. And strength of all fields.
You will build a software program to model the data to be able to make 3D measurement capabilities as a result of the data measurements obtained from the electric measurements and magnetic measurements of natural electromagnetic fields, and all the reading the detector gathers.
Must have USB output to send all the data collected to a software program to turn the data into a 3D graph on a windows based computer progam.
You will build the software to model this in 3D.
The output must be in the form of a a regular USB plug to connect to a laptop computer.

The detector will read all frequencies from .01 Hz to 20,000 Hz and we will talk about the other reading ranges needed.

It must be sensitive, accurate, and precise. You will need to design the casing for the detector to protect the circuit, battery, and components from rain, dust, moisture. It must be light weight and handheld. And ergonomically correct for your hand and arm to use and carry. And to be mounted. to a vehicle. And outlet plug adapters to allow me to plug a USB connector from my computer into the detector.

It will have receivers to get the returns of all the fields of the targets so it can identify the targets.

You will need to make me an easy to follow schematic and design to follow so I can build it. You must list out all parts needed. The parts must be easy to get from an electronics store. You will design the antenna's and everything that detector needs. The detector must be a simple design capable of accurately giving me all the data I need.

You will need to teach me and explain the schematic to me so I fully understand it and how to build it, including how to build and easily tune the antenna for cheap. You will need to have Skype and team viewer capabilities so we can communicate online about the project.

You must build a windows based 3D software program to run on a laptop computer. The software program will 3D all the data into easy to understand data, all data must be ale to read in real time, be stored, recalled, and filtered, and have filters to limit or include all ranges needed. And have overlapping 3d maps of the different data to help see the whole picture. The software will also receive data from a store bought hand held GPS to be able to map out the coordinates and save all data. And have a clock from the computer to record time of the realtime detecting. The software will need to allow me to enter in materials that it is seeing and store that data to be used whenever it sees those signals again, so it will tell me what it is seeing, by the signal strength and other data it sees. It will also calculate the depth of the targets by using the frequency it is seeing in Hz. The lower the signal the deeper the target is.

Please provide me a time schedule for completing each items that needs to be designed and built.

I will send the Pearl Necklaces when the detector design, antenna's, schematic, 3d graphics software, and all needed things, and my training on how to build this detector is completed, and accepted by me. You will need to provide me your shipping address.

You will provide me a complete list of all components, and parts needed, and were to get these components for cheap.

You will not share this detector its design, plans, pictures, video, or any information about this detector with anyone. You will need to sign my NDA if you are awarded the project, and my detector, and software developers agreement.

The entire project will need to be completed within 30 days.

I will own all patents, and copyrights to the detector, and 3d software.

You must not use any patented designs in my detector that are owned by someone else, it must be designed from the ground up and new.

You will provide any documents and information that may be needed for submitting a US patent or US copyright.

You must work fast and accurately to complete this detector on time for the project deadline. If you miss the deadline I reserve the right to cancel this project and keep all the pearl necklaces.

The metal detector must be able to output signal that can be used by a computer program. The output must be the correct voltage, amperage, etc... for a computer to be USB plugged into the detector to 3D graph and use all the readings the metal detector puts out.