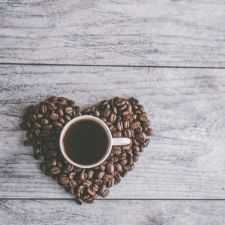 Coffee Room
Discuss anything here - everything that you wish to discuss with fellow engineers.
12921 Members
Join this group to post and comment.
EE PE Help
Hi guys. I'm taking the EE PE this coming October. This is the first time I'm taking the exam. If you could share with me some tips, hints, or advice; I would be deeply appreciated. I've been in the industry for 6 years now. My experience cover CAD, design, engineering, electrical, control, instrumentation;mostly on refinery work. If you are taking the exam and are forming a study group, I'm interested. Or, if you want to share experience, I'd love, also. Thanks all alot and wish you all the best.
Hi TTRINH! Welcome to CE. Are you talking about EE PE exam as it is described in following URL -
https://ppi2pass.com/ppi/PPIInfo_pg_myppi-faqs-ee.html
?
Formation of Exam groups is possible depending on how many CEans are taking the exam. Anyone there? Please reply!
At least, we can initiate technical discussions or try to solve problem relevant to the exam. All the best TTRINH!
TTRINH

Thanks Crook. Your attached link is the exam format that i will be taking.

https://ppi2pass.com/ppi/PPIInfo_pg_myppi-faqs-ee.html
All the best for exam. Feel free to post your doubts. How about posting sample questions from the paper (if that is allowed). If the test if objective, I sure have tips for you.
Hi,

Are you finished with your exam?
I am also looking for a study group and have had some strikeouts.

What state are you testing in?
I do see you posted in 2007.

engrcmb
I made a website (still a work in progress) to gather the best tips and resources I've been able to find while studying. Check it out at
www.peexamtips.com
and if you have tips to share, please let me know! Thanks.!