Home

>

Apps

>

Groups

>
Edge-Lit Sign
Question asked by yuuki in #Coffee Room on Sep 11, 2012
do anyone of you did that project already??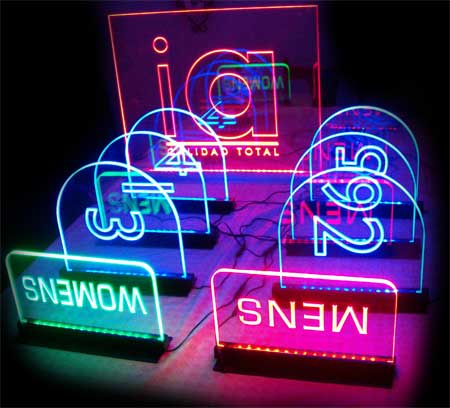 can you help me??
----------
ECE IS NOT EASY.
Posted in:
#Coffee Room
Well this seems easy and more of chemistry project to me

I would suggest you to etch the letters into the glass frame using HF (beware very dangerous to handle)

Next the edge of the glass pieces can be stuck with LED or photo films( just a light source ) and we can do it easily
Yep, This is simple Acrylic glass and on TOP there are different color LED strip.
What you want to know how to make such glass or how to use that color LEDs ?
yes exactly its an Acrylic glass with molded alphabets or numbers and any of the side we can place high intensity of led which causes the display of the molded names or picture.......