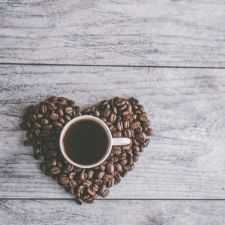 Coffee Room
Discuss anything here - everything that you wish to discuss with fellow engineers.
12762 Members
Join this group to post and comment.
Dr. Abdul Kalam, India's Missile Man and Former President No More
Today is the sad day for all Indians. Dr. APJ Abdul Kalam, former president of India also known as 'The Missile Man' of India has died because of heart attack. Dr. Kalam was 83 at the time of his death.

Dr. Kalam studied physics and aerospace engineering at Madras Institute of Engineering. He spent most of his career at the DRDO. India will miss him and the void he leaves will never be filled.

RIP, Dr. Kalam.
ya...what a huge loss...even the words cannot describe this...
truly a bad day for India ... first that terrorist attack in punjab...then missile man.....
His down to earth attitude will be remembered always. His last tweet, about 10 hours ago was -

Going to Shillong.. to take course on Livable Planet earth at iim. With srijanpalsingh and Sharma.
Can't express how sad it feels to know he isn't in this world. I still remember the auditorium thundering with claps at his rising up to walk to the mic. This was in 2003. More than 10 years back.

The amazing command in his voice inspired students like me by thousands that day. He had an enigma surrounding his personality and his work, his books will keep inspiring generations to come.

Big loss for the nation. Rest in peace.
A great loss for the nation, RIP Dr Kalam!!
We've lost a role model of millions. Let's strive to make his dream of making developed India by 2020 a reality. Rest in peace, sir.
He gave me personally the left over pieces of Chrome-Cobalt alloy from SLV3 tail fin for our artificial heart valve project. Th prototypes from those were the first to pass all tests. He continued his support even after he became the President. A simple and fine person.

Requiescat In Pace. May Allah let Peace Be Upon Him. ṣalla llāhu ʿalay-hi wa-alehe-wa-sallam
RIP, APJ Abdul Kalam Sir.
He is the one and only Public President and also only president that inspire a whole young generation at 84 years !
Great Loss to human society....
Rest In Peace Dr.Kalam Sir.
We assure your dream suceed