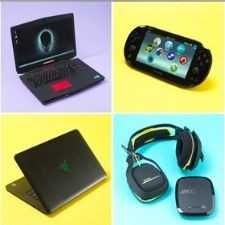 Gadget Geeks
Discuss all electronic gadgets - ask questions, doubts, troubleshooting tips et al. to fellow gadget geeks.
645 Members
Join this group to post and comment.
Download VLC 2 "TwoFlower" For Windows & Mac Now
VLC Media Player - World's favorite media player on Windows, Mac & Linux platforms has just reached a new milestone with the 2.0 version. The RC version got slipped a few days ago and now the gold version is out, officially. VLC 1.1.x versions saw a whooping 485 million downloads, making it world's favorite media player. It looks like the VideoLAN engineering team has added a 'lot' to the software. Let's know what's new in this major release called 'TwoFlower".
VLC 2.0 now offers faster decoding on Multi-Core processors, Graphic Cards (GPUs) and mobile hardware. Not satisfied with the variety of audio/video formats VLC supported; VLC engineering team has added ability to support even more formats, especially the HD & 10 bit codecs. The twoflower features a new pipeline for rendering videos while offering richer sub-titles and even brand new filters for your videos. VideoLAN has added support for the BluRay discs; but it's currently in 'beta' or 'experimental' state. The software will now support a wider range of devices. The overall experience of playing your favorite media file is going to be exceptionally awesome!
Completely Reworked Interface Of VLC 2 On Mac
What's even more interesting is that the Mac & Web interfaces have been completely reworked in the latest edition. VLC, in their official blog post say that the new interface tweaks are going to make VLC easier to use than ever before. Of course, the latest release ships with several hundreds of bugs squashed by over 160 volunteers who've made over 7000 commits.
Follow any of the following download links & setup your VLC 2.0. Do not forget to share your views & reviews of this new media player with us through comments.
Linux users may request for VLC 2.0 through their favorite packager.