Home

>

Apps

>

Groups

>
Download Visual Studio Code - Free Code Editor For OSX, uBuntu and Windows
Question asked by Kaustubh Katdare in #Gadgets on Apr 29, 2015
Download 'Visual Studio Code' - a free code editor that works on Apple OSX (yep!), uBuntu (yep!) and of course, Windows operating systems - from official Microsoft website:
here
. You will be required to sign in to your Microsoft or Outlook.com account in order to download the new editor. Microsoft says that instead of expecting the developers to switch to Windows to use the development environment, Microsoft wants to meet them on a platform they are comfortable with viz. OSX, Windows or uBuntu. The move comes as a surprise one; but clearly shows that Microsoft wants developers badly!
Microsoft officials said that while most of the developers using other operating systems are happy with regular text editor like Sublime Text, a full fledged Integrated Development Environment (IDE) would make them more productive. The editor has built in support for lot of programming languages and the users of Node.js, TypeScript and JavaScript will enjoy additional tools.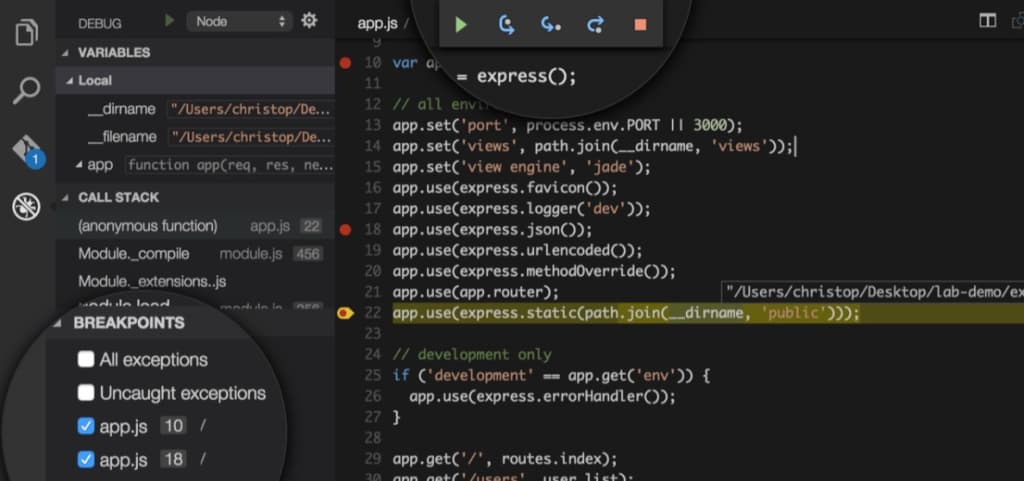 ​
As you'd expect from any full fledged IDE, the Visual Studio Code has syntax highlighting and auto-complete, bracket matching. We encourage you to explore all the goodies Visual Studio Code can offer and let us know your opinion below.
Source:
TC
Posted in:
#Gadgets
Update: The link's not properly working, it seems. Give it some more time and it should start letting you download the Visual Studio Code. It's showing "We've received a bad request" message intermittently.
It was about time Microsoft corrected this mistake. This was the reason behind the lack of apps on its Windows Phone platform. Any interested app developer would have had to blow a fortune trying to fulfill the criterion that Microsoft had led down for app development. As a developer you had to have a 64bit Windows 8 or 8.1 Pro version and full version of the Visual Studio (not the students only one). Android devs have it easy with free tools but Microsoft has made it incredibly expensive to develop apps, especially for indie developers.
It's not just for 'Ubuntu'. The download page doesn't shows only .deb package so we can't just say it's for Ubuntu only or Debian only. It's .tar.gz file which pretty much means that any Linux distribution can use it.
And hey, Ubuntu != Linux.
I've downloaded the VS Code on OSX and tried using it for a while. It's minimalistic but I'm not sure if it can replace my existing IDE for PHP development (phpStorm). Gotta give it more time. The only good thing so far about it is that it's free and works across multiple platforms. I'm not sure if it really gives it any edge. Most of the popular IDEs already support major operating systems.