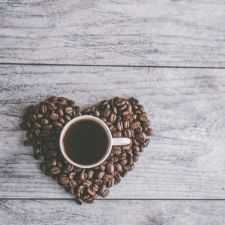 Coffee Room
Discuss anything here - everything that you wish to discuss with fellow engineers.
12889 Members
Join this group to post and comment.
Dot-Drawing Master Drones Have Amazed The World With Mural Paintings
Before opening the box of today's artistic-technology news, can we ask ourselves why scientists are trying to make a painter out of an AI-powered bot? While painting is certainly not a simple task, it conjugates different sections of our brain that used to be a man's sole aesthetics. Intelligent minds have probably wanted to see how a machine can combine thousands of artificial neurons and synchronize the output to a majestic artwork. Recently
Google's Magenta Program
has taken the concept forward, while different photo editing tools like
Prisma
, with a slightly different approach, are changing the market scenario.
Today, bending the line to a certain extent, drones of future generation have come out which will be your partner in drawing, plus will accomplish its conventional jobs. Professor Paul Kry and his team at McGill University's School of Computer Science has envisioned a group of tiny drones which with the help of a software, would be able to paint on walls. The technique relatively is easy to understand. Following the stippling technique, the drones fixed with a sponge and supporting holders thrush at the walls and a put a dot. Assembling all of them makes it a perfect artwork.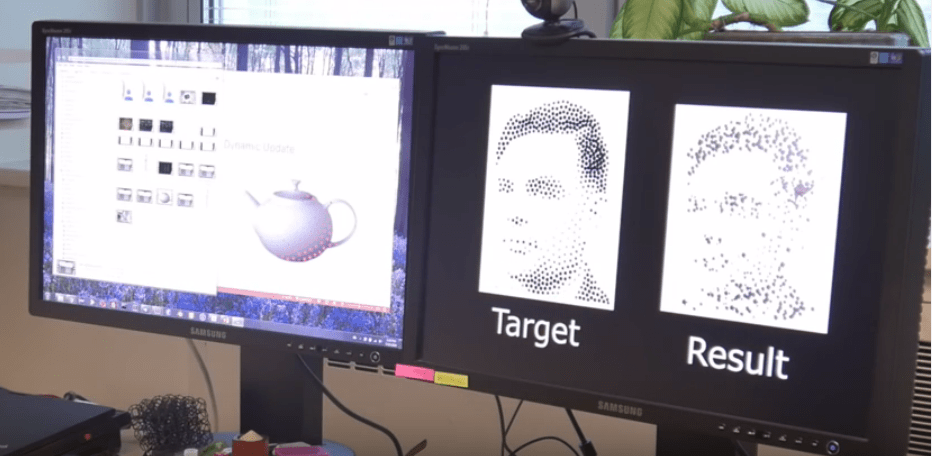 Dot Drawing of Drones
​
Internally it involves complex algorithms and measurements which support the drone to maintain a proper height and calculate position according to the input picture. Different sub-steps pushed the project forward by measuring each payload of ink on the wall and its corresponding effect, positioning, waiting time et cetera.
The mini drones can fit in a palm and it requires an accurate measurement to launch it up in the air. A tiny arm is coupled with the light air-vehicle, bearing an ink-soaked sponge. Once the instrument reaches near the target area, the embedded sensors riding over the virtue of motion capture system, support the whole instrument to hit the right place and smudge it with ink.
This programmed wonder has already created masterpieces by painting Alan Turing, Grace Kelly, and Che Guevara on paper glued to the walls. While talking about his motivation, he replied that he wanted to do something about the blank hallways and put famous computer scientists' pictures. In 2014, he started the project with undergrad summer interns and directed them to charge quad-copters with the algorithm learned art technique.
Later the baton was transferred to Kry's post-graduate fellows where they used to work at night hours and morning hours to avoid the air turbulence that might be caused by the traffic coming in and going out of the lab. In future professor would like scale up the number of drones and feature them with larger growth at different competitions. The paper related to this topic has own the "Best Paper" title in CompAesth 16: Workshop on Computational Aesthetics.
Watch what Prof. Kry has to say about it:
Source:
McGill University | Eurographics