Home

>

Apps

>

Groups

>
Does Rubber Duck Debugging Work?
Question asked by Kaustubh Katdare in #Coffee Room on Jun 18, 2015
This isn't exactly related to 'computer science' but extremely relevant to CS/IT engineers who get stuck while writing / debugging code. If you aren't familiar with the technique - it's very simple - you explain your code step by step to a rubber duck! The technique is physiological one that lets you find your own solution to the programming / debugging problem by explaining your code to someone who doesn't know anything about coding.
I'm curious to know if anyone among us has actually used this technique? I'm currently stuck at a problem and considering using this technique. Not that it's a brainer; but I'm really curious to find out whether it works.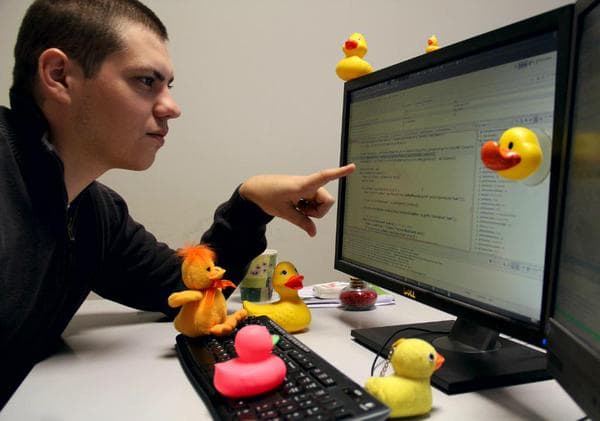 ​
Share your thoughts, experiences here.
Posted in:
#Coffee Room