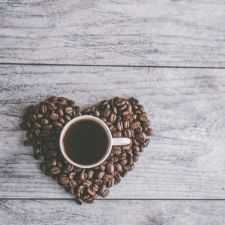 Coffee Room
Discuss anything here - everything that you wish to discuss with fellow engineers.
12893 Members
Join this group to post and comment.
Do you Vue?
Want to hear from CEans who've worked on JS frameworks and have tried Vue. I'm pretty new to JS and learnign Vue these days.

What do our fellow CEans who've used other frameworks think about Vue? I think it's pretty bad-ass. What say?
Looks like we don't have any Vue folks? If you haven't checked Vue, do give it a go. It's awesome and you'll surely be impressed.
Pretty sleek with 20Kb and faster than Angular.
Damn rating on Github 4x than Angular 😲
Having worked one several JS libs, I think, it's now the minimal setup and fast at runtime.
When I got hand dirty on Angular2 and giving session to devs worked on JQuery and Kendo UI. Their ultimate reaction was pretty confused with the whole new language of TypeScript and complexity of setup.
So, I guess easy adaptability with speed the key.
@Anoop Kumar
- I'm super new to JS and I come from the backend development world. I picked up VUE because a lot of developers said pretty good words about it and I thought I'd start with Vue. Even with no experience with JS, I found Vue quite easy to start working on and while I'm still at a beginner level; I think I should be able to get going soon.
Reactivity is mind blowingly simple and they seem to have learned from the 'mistakes' of the other frameworks. Maybe Vue is here to stay for a few years.
Can you guys help me with this? Visual basic. Im using visual basic 6.0