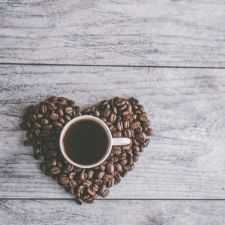 Coffee Room
Discuss anything here - everything that you wish to discuss with fellow engineers.
12915 Members
Join this group to post and comment.
Do you believe in GOD?
Hi Everyone,
Yesterday I met with an accident and by the help of God still alive and writing this thread.😎

Yesterday I was walking to my house. Since It was raining so heavily, I was using umbrella to save myself from rain. While I was passing nearby a tree, an old branch from tree fallen on my umbrella and then my head so hardly that I was lost for a moment or two 😕.

After I was able to control myself, I started moving towards house. Suddenly I recognized that the umbrella which I was carrying, is broken down. I just checked my head whether I it is bleeding or what. But fortunately it was not, means head is there but it was not bleeding.😁 Then I thanked to God for saving me from serious injury. I just imagined what would have happened to me if I was not holding an umbrella.😒

After this moment I recognized that god is great and keeping an eye upon us to save us from such serious accidents... what say?
Might be,but god only said he goes by karma!!!how does god looks like???
"as u sow so shall u reap"...if u save some1 GOD wil luk 2 it dat ur saved 4m d most terrible terible hopless conditions...n if u hurt som1 HE wil make sure dat u know it well wht it feels like wen sm1 gets hurt..
God is omnipresent..he is in anything and everything..Certain things couldn't be measured..Even i can say that god is inside your own self..can you see your soul?you can only feel it..same way god's presence could only be felt..So Believe in god whi is our ultimate Saviour..