Do Indians lack creativity?
Although Steve Jobs is quite a well-known name among the present generation, especially the iPhone lovers and those having an entrepreneurial inclination, few people know about the first engineer of Apple, Steve Wozniak. Woz designed Apple's first computer, the Apple I. Recently in an interview during the
ET Global Business Summit
in New Delhi, Steve expressed his thoughts on the Indian education system and its shortcomings.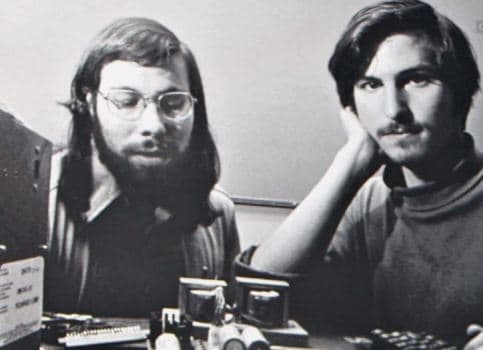 Steve Wozniak(left) with Steve Jobs
​
When asked about his views on India and whether Global tech companies could emerge from the country, Steve did not seem to be very optimistic. He said that he had not seen any Indian tech company do something remarkable. Giving the example of Infosys for whom he had done three keynotes, Wozniak said that he did not see 'that sort of thing coming out of Infosys'.
He further said that in India, success is defined by how good you perform in academics and the creativity of a person is not given importance. Steve said, that in India, the mindset is to study hard, practice and get a good job and a great life. It may seem a little harsh what the computer genius said, but upon little introspection, one can easily realize that the blunt words of Wozniak are nothing short of the truth. Where virtually everyone is looking for a government job to secure his life, creativity is sure to get buried deep down. Citing Singapore's approach, Steve remarked that people there study, work hard, get an MBA, buy a Mercedes but creativity is not seen.
Maybe it is the right time we re-examine our approach on what success means. Does getting a decent job and living a life for oneself or thinking out of the box and contributing to the society in a novel way define success? Steve Wozniak has only expressed his concern over an issue many people have been emphasizing in the past. And although companies like Infosys and Wipro provide jobs to a large population, they are definitely not going to put us on par with the kind of innovations seen in the developed world. So what do you guys think? Am I being over pessimistic over the situation or are we creative enough?

I quite agree with Steve, but not in a such radical way.
what do you think "success" means?
Only logged in users can reply.