Home

>

Apps

>

Groups

>
DNA Testing Made Easy With Panasonic & IMEC Developed Electronic Chip
Question asked by Kaustubh Katdare in #Electronics on Apr 6, 2013
Panasonic & IMEC, a Belgium based research institute have developed an electronic chip that makes DNA testing easy and does the job in just one hour. The chip automates all stages of obtaining genetic information including preprocessing. This advancement in technology opens up several new avenues for further research and allows the doctors to develop very personalised therapy and treatment for the patients. All the chip needs is a sample of patient's blood and chemical as a mixed solution. The DNA is extracted from the mixed solution and regions containing SNP (which are variations in a single DNA among individuals) are cut out and amplified using a technic called PCR.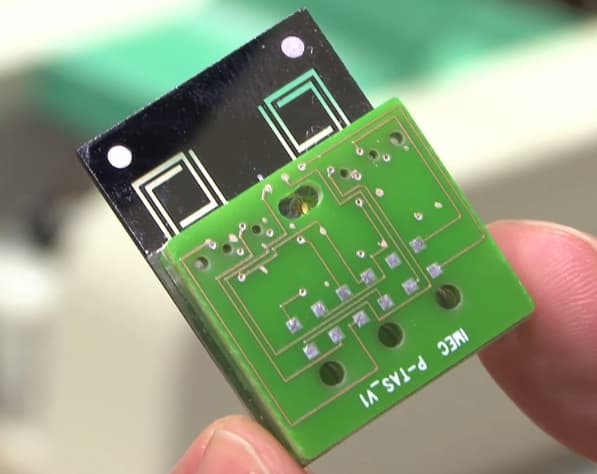 ​
​
The chip itself is about the size of half of a typical business card. The developers say that through careful attention to the thermal separation of SNPs, they've achieved a high-speed PCR; with 30 temperature cycles taking approximately 9 minutes. This is the fastest time recorded anywhere in the world for the PCR systems, the developers claim.
The amplified DNA is pumped to a DNA filter where it's separated for each section length. A new type of electrochemical sensor identifies the SNPs while the rest of the DNA is dissolved in the chemical.
The research team is currently working on making the chip battery powered. Check out the following video that shows the chip in action.
​
Posted in:
#Electronics